Friday morning, I woke up to this.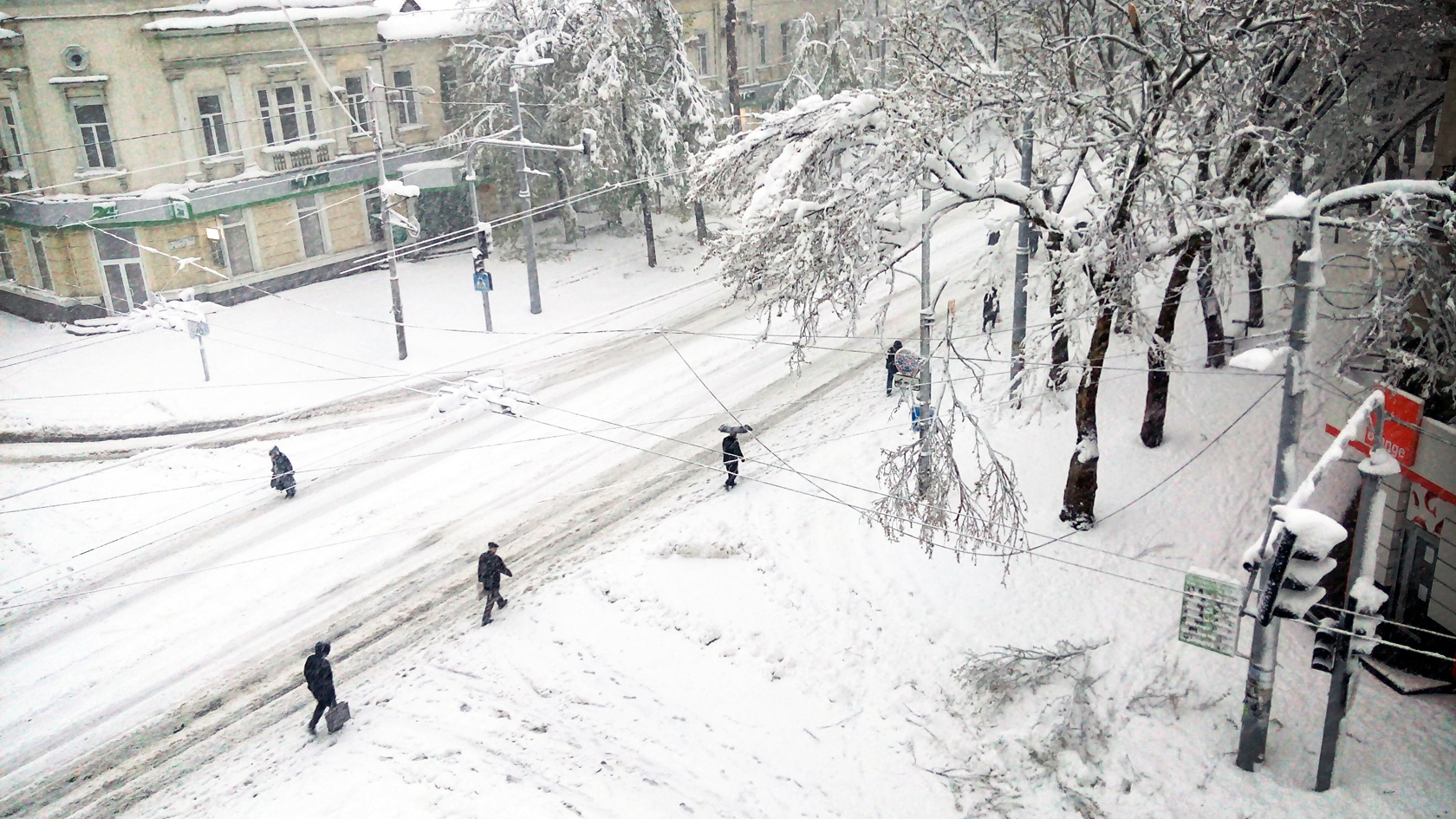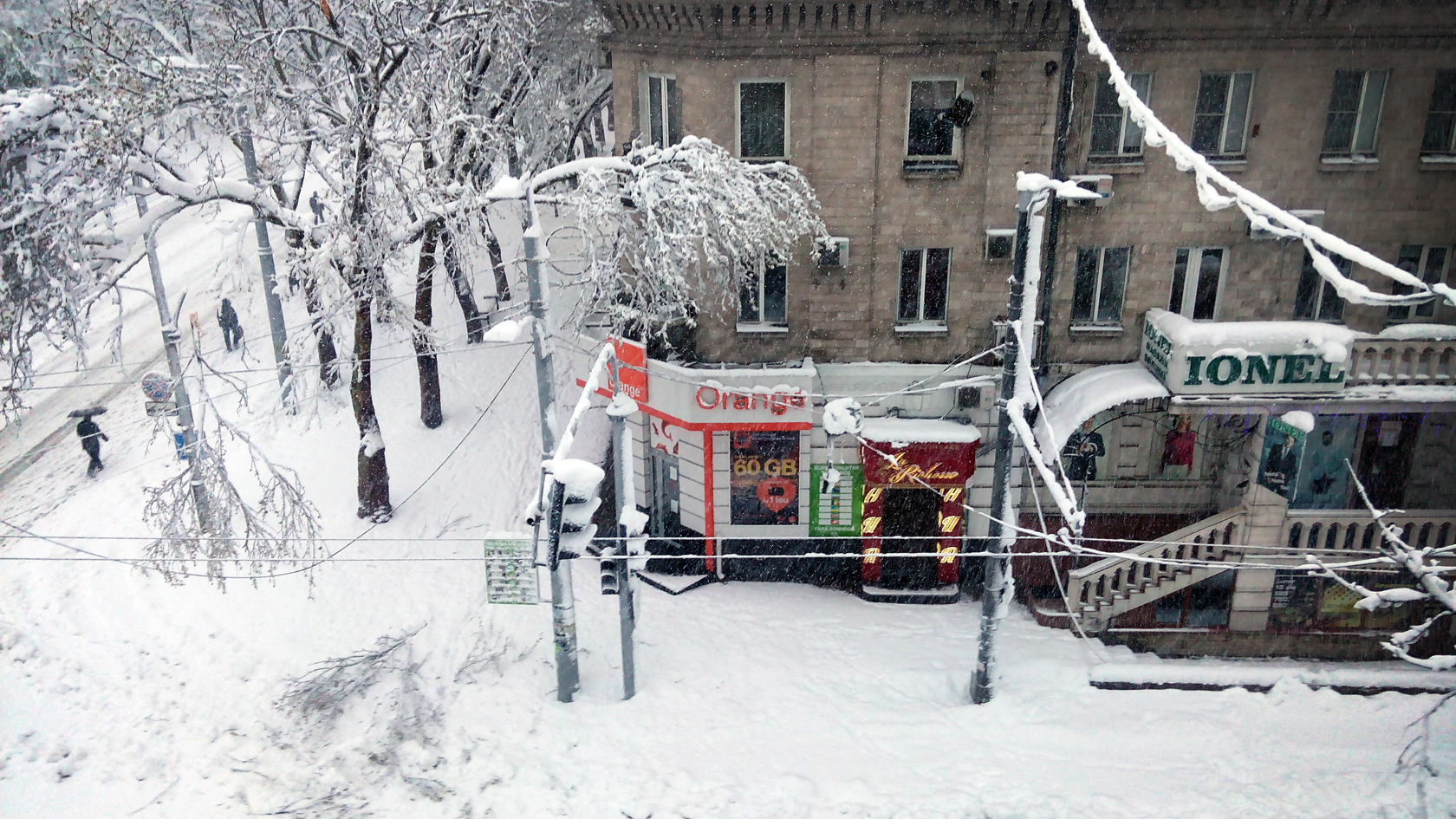 I had to go to work, so I noticed there was no transportation.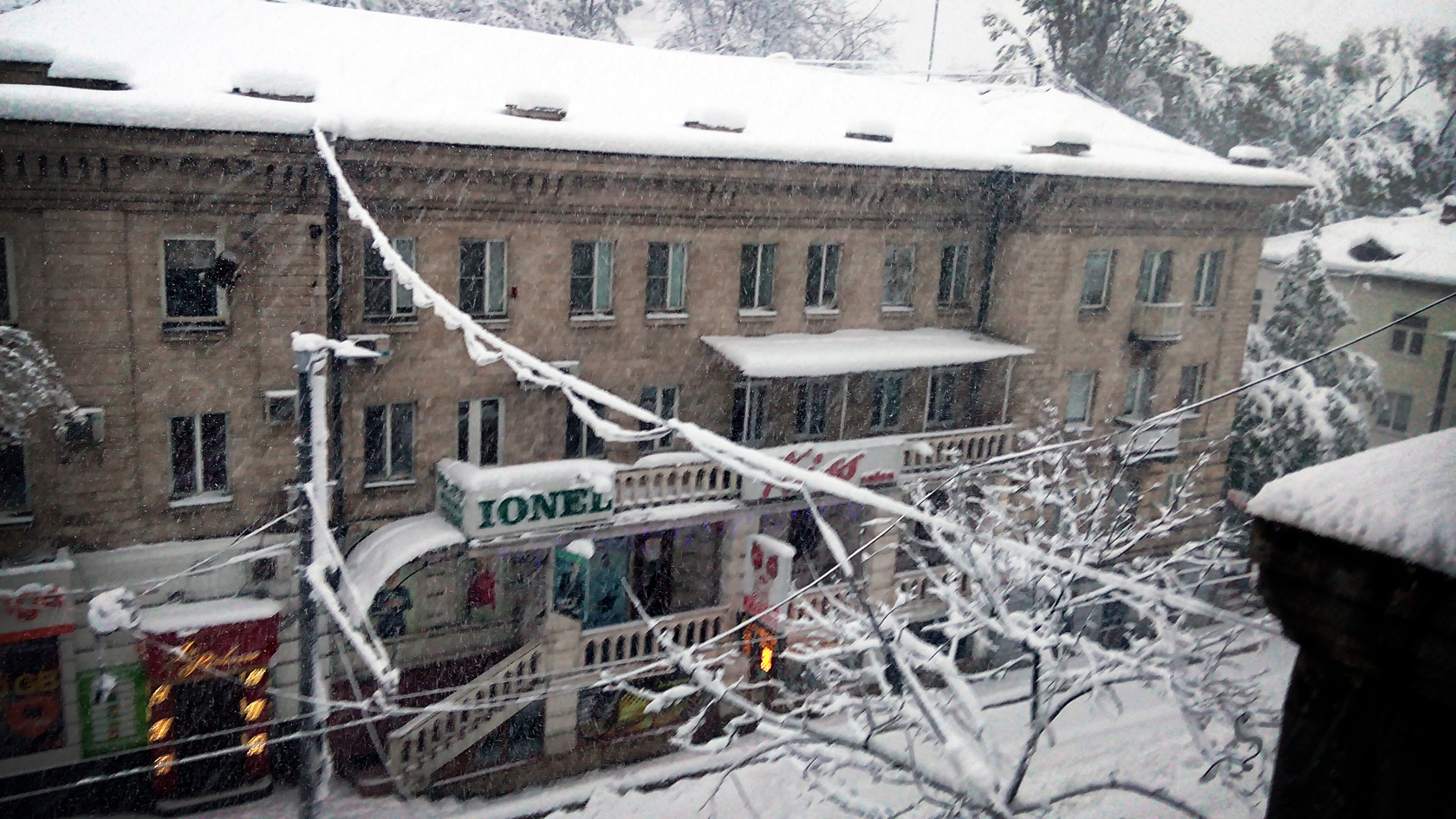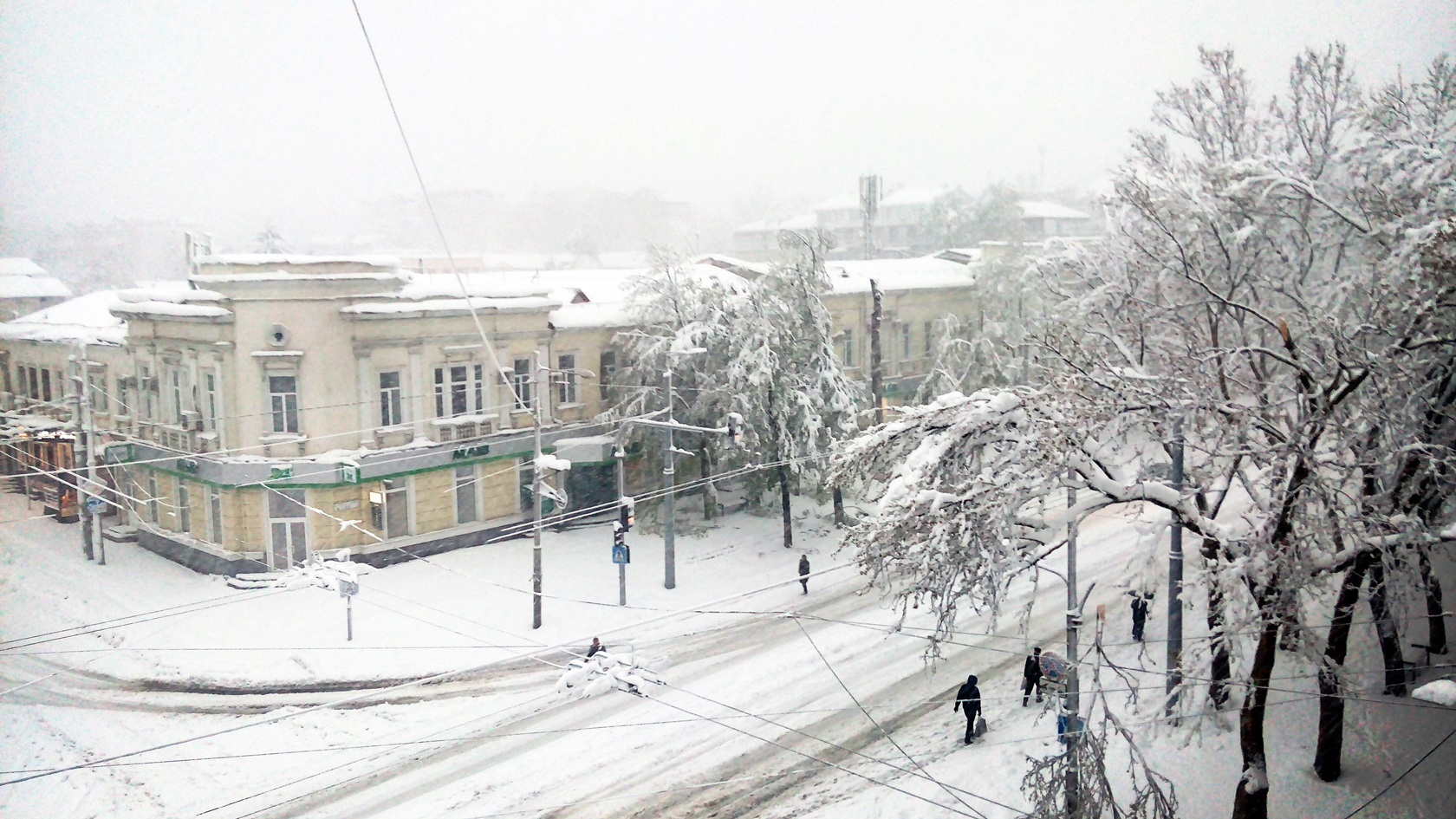 And only an occasional car here and there.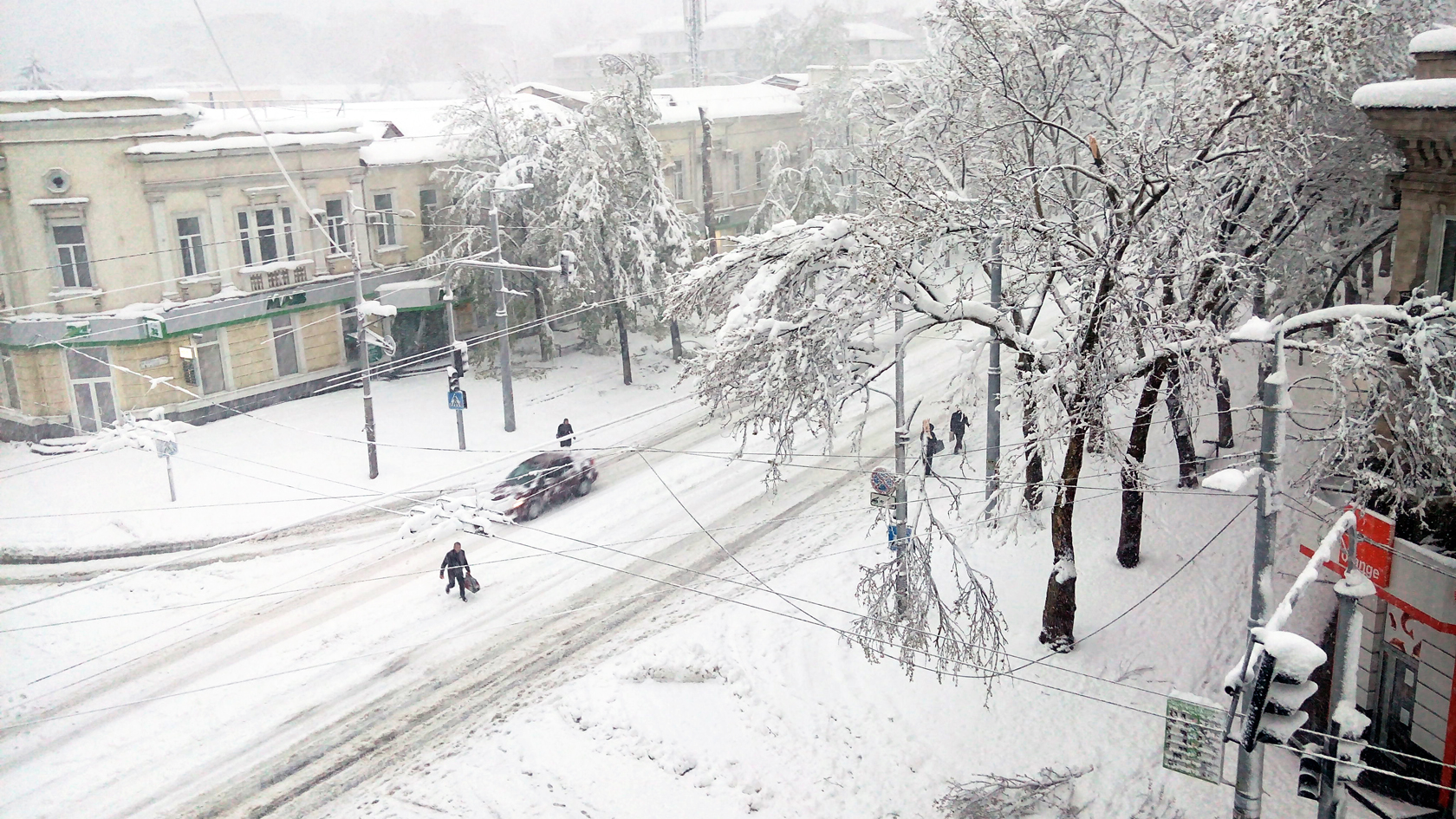 Before I left the house, I kept wondering why people walked on the roads. When I saw what's outside from the ground, as opposed to the window, I wondered no longer.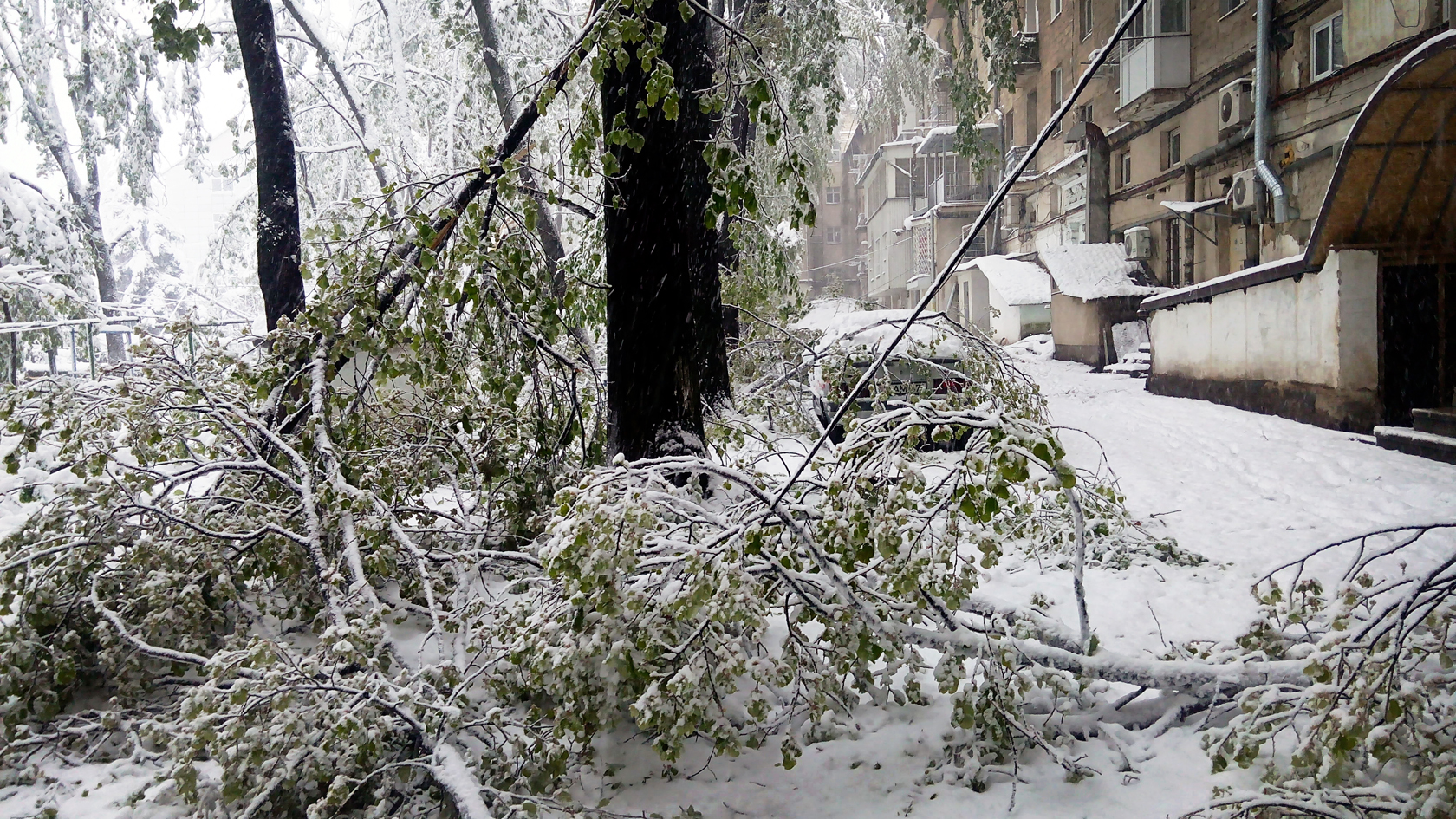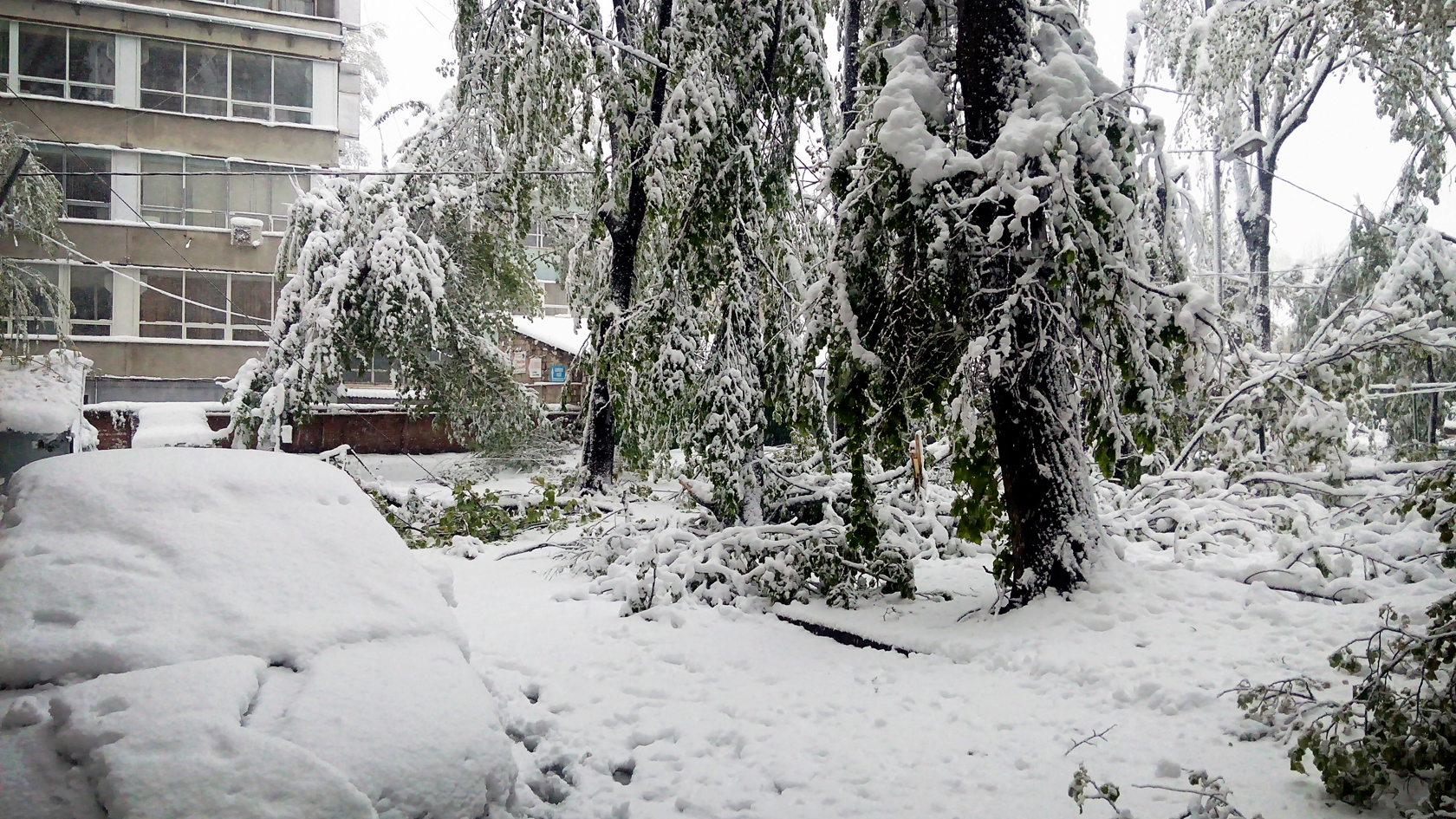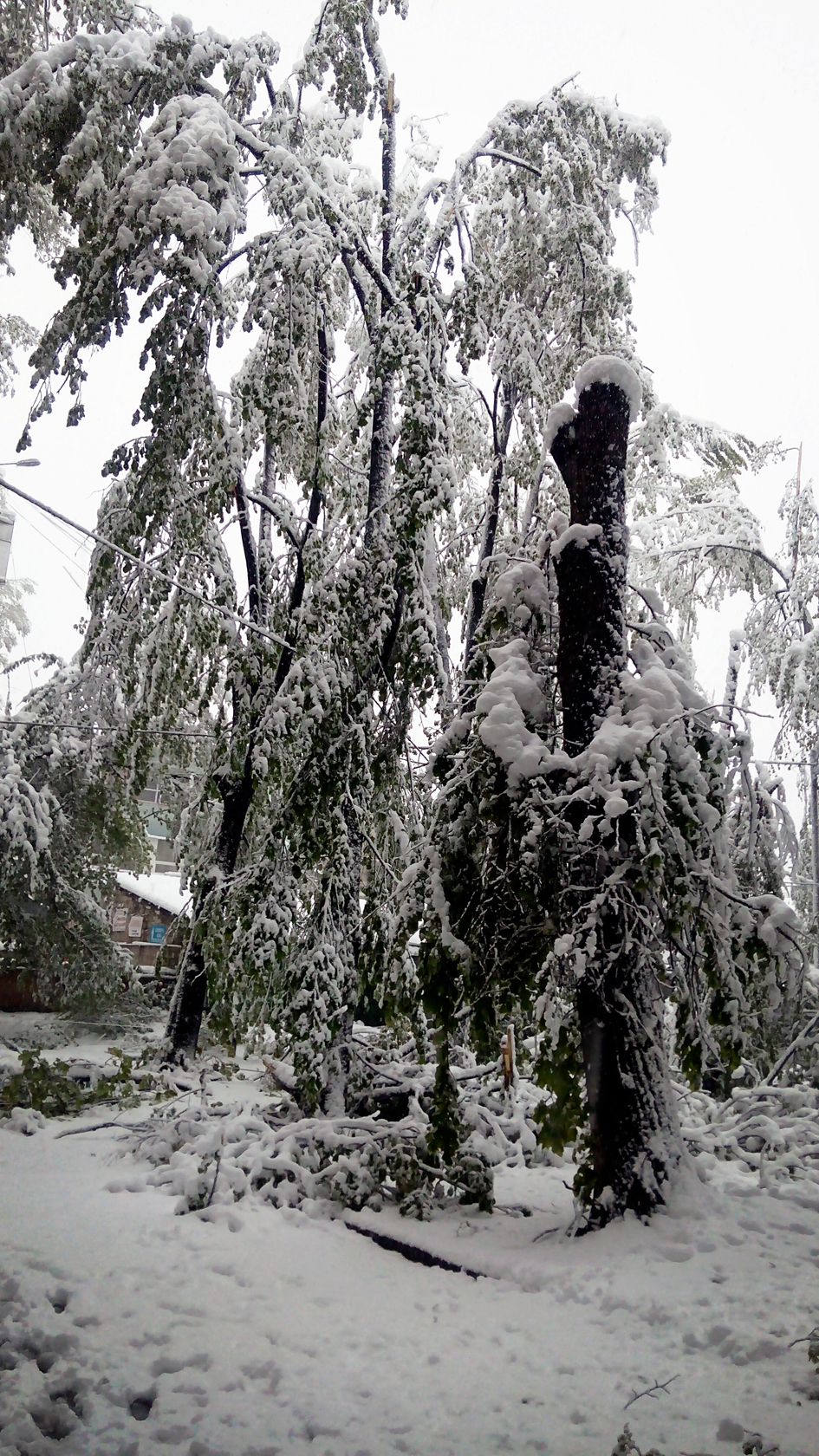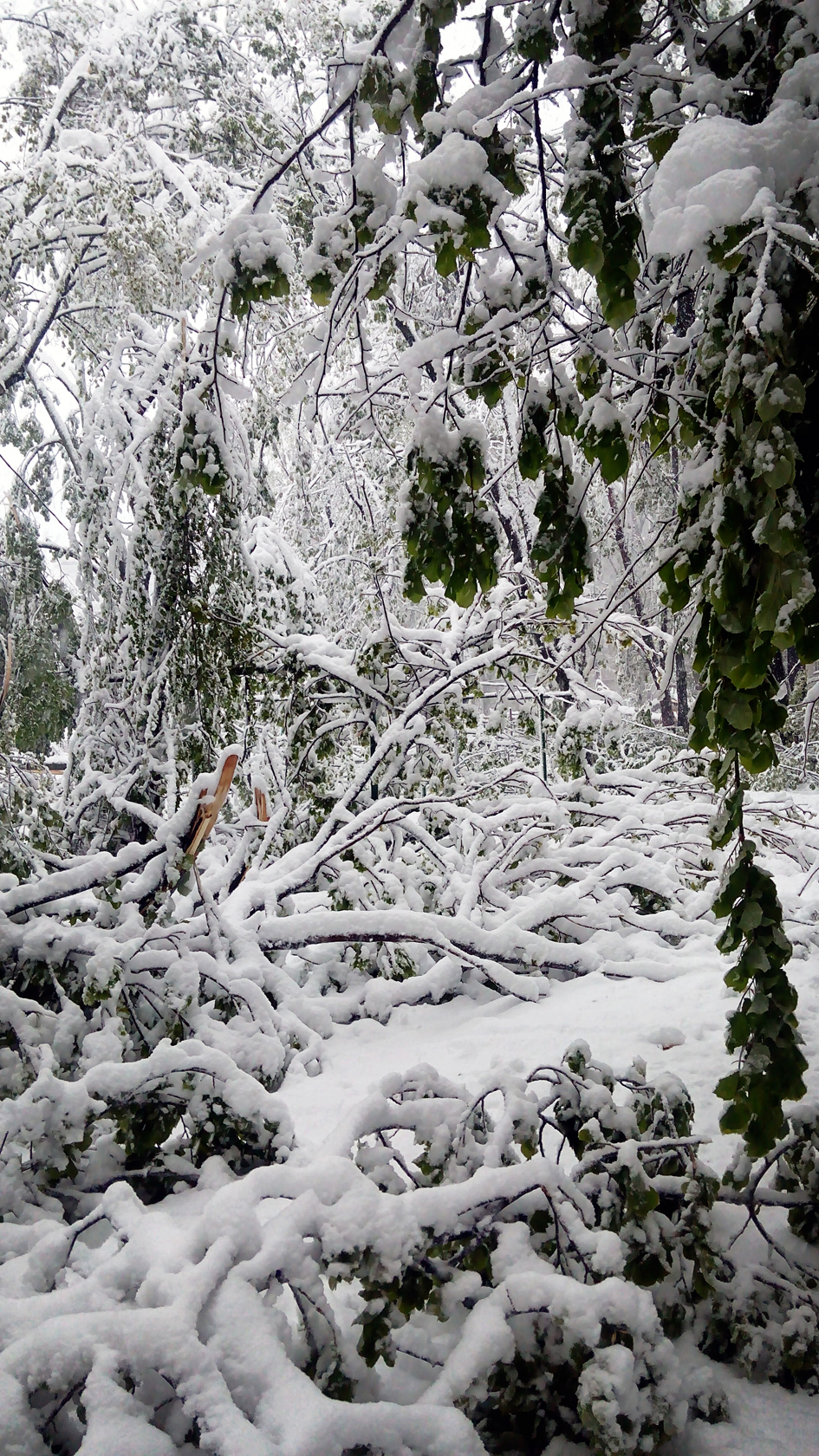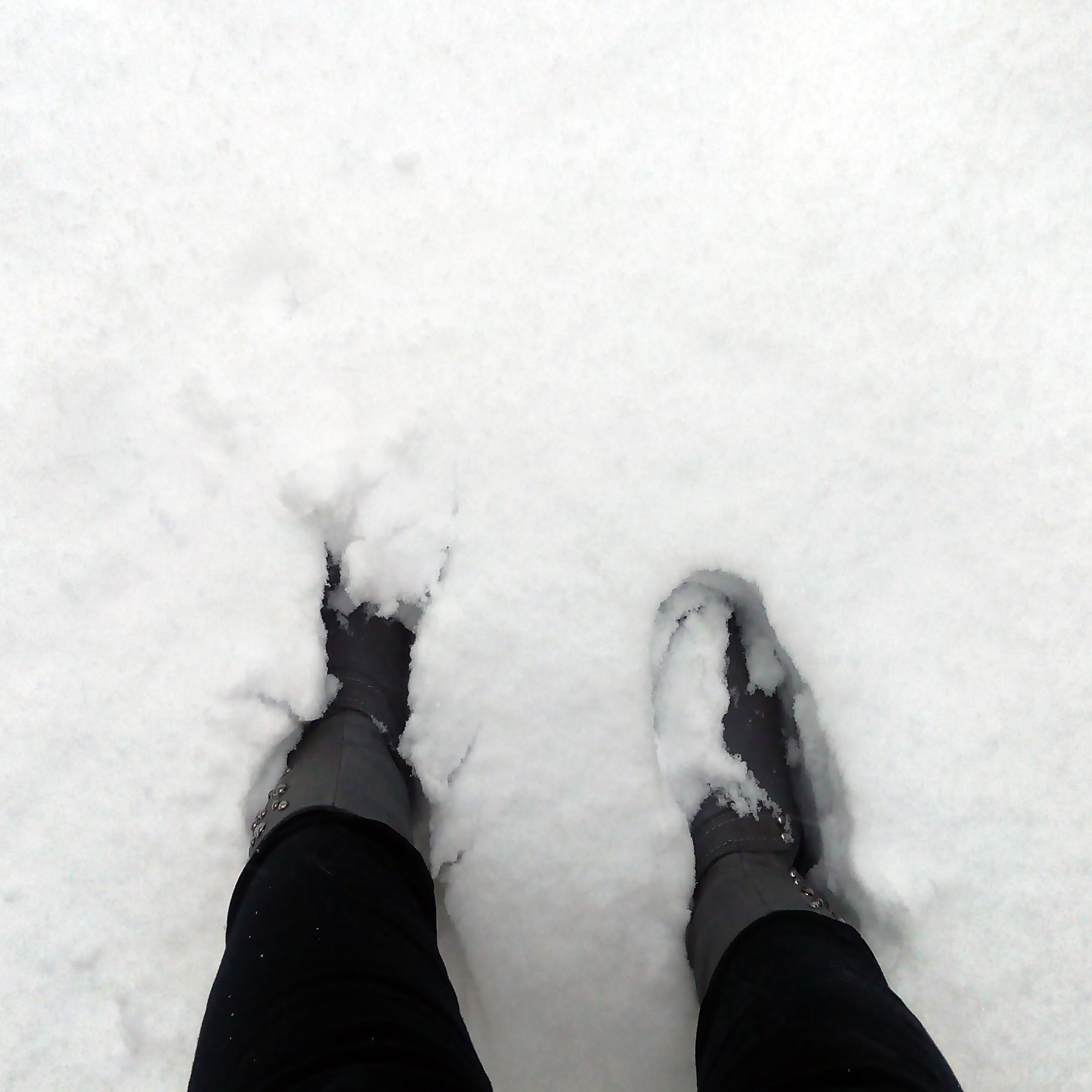 I had to almost hack my way through the fallen branches that blocked the exit of the apartment complex yard.
At first I attempted to walk on the pedestrian side of the street, but quickly gave up the idea. The branches continued to fall. There's a crack in the very first video; it's the sound of one of the branches breaking and falling down.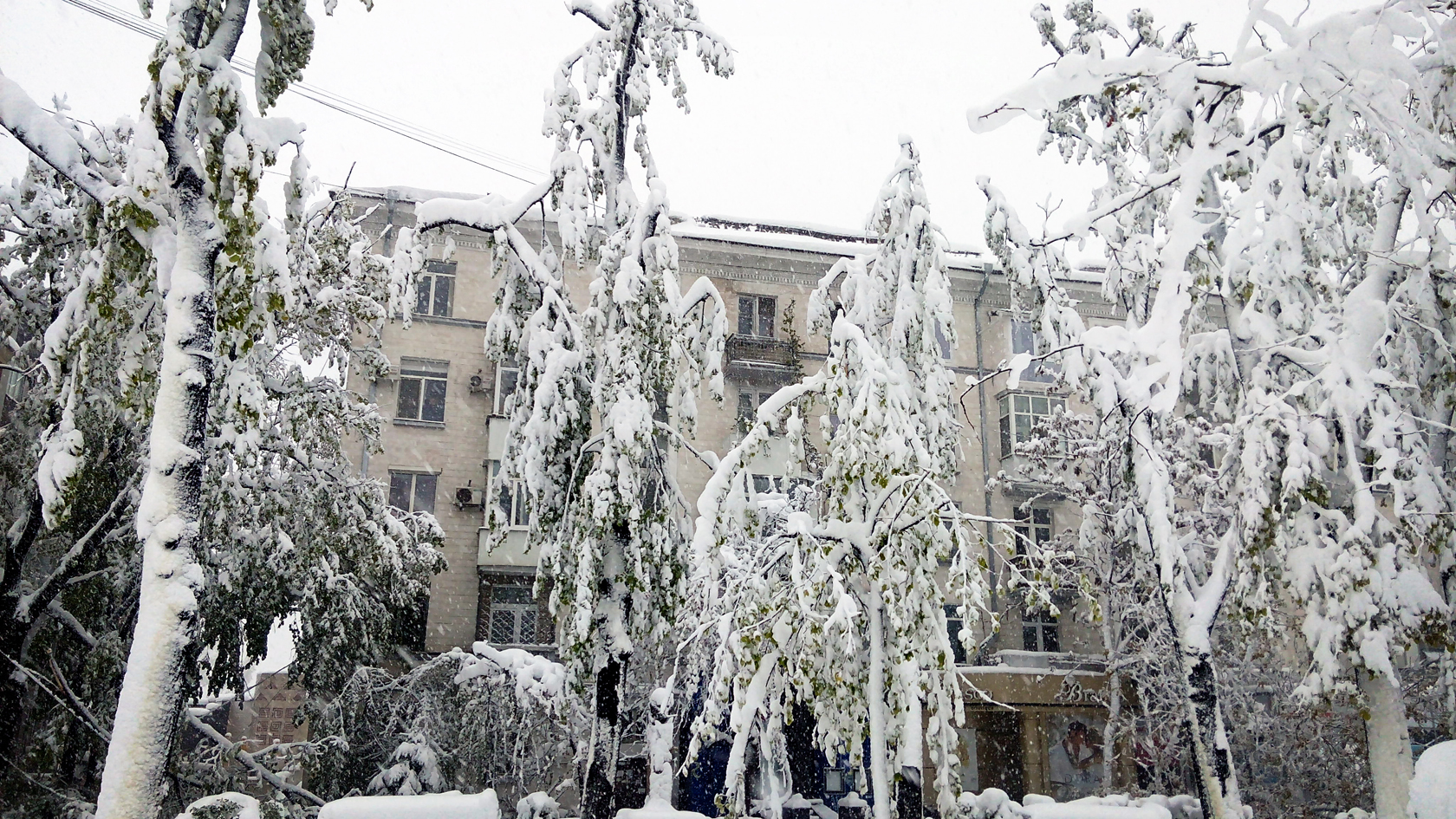 It took me a few moments to figure out where the photo was taken. The place was rendered barely recognisable by the snow.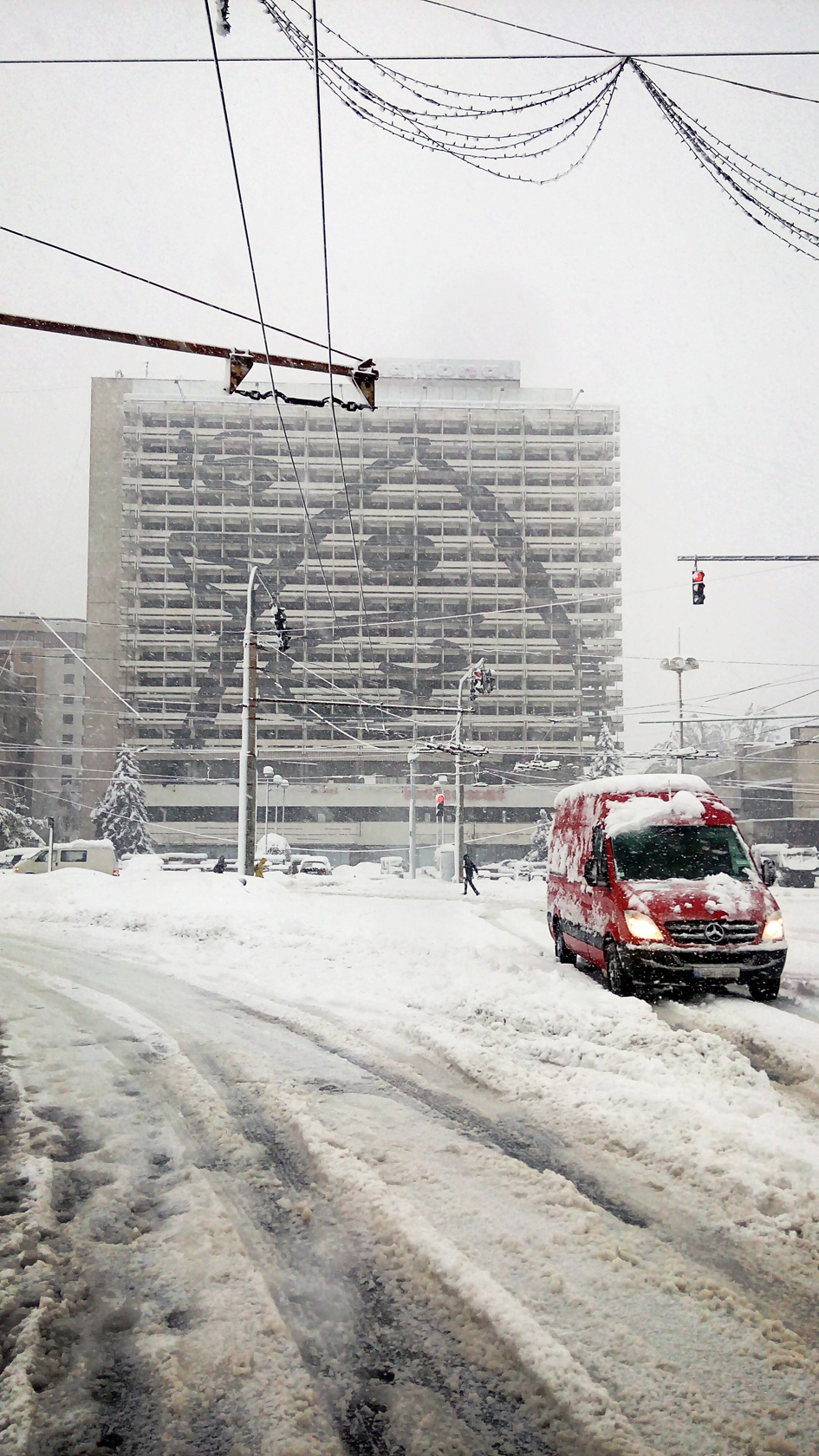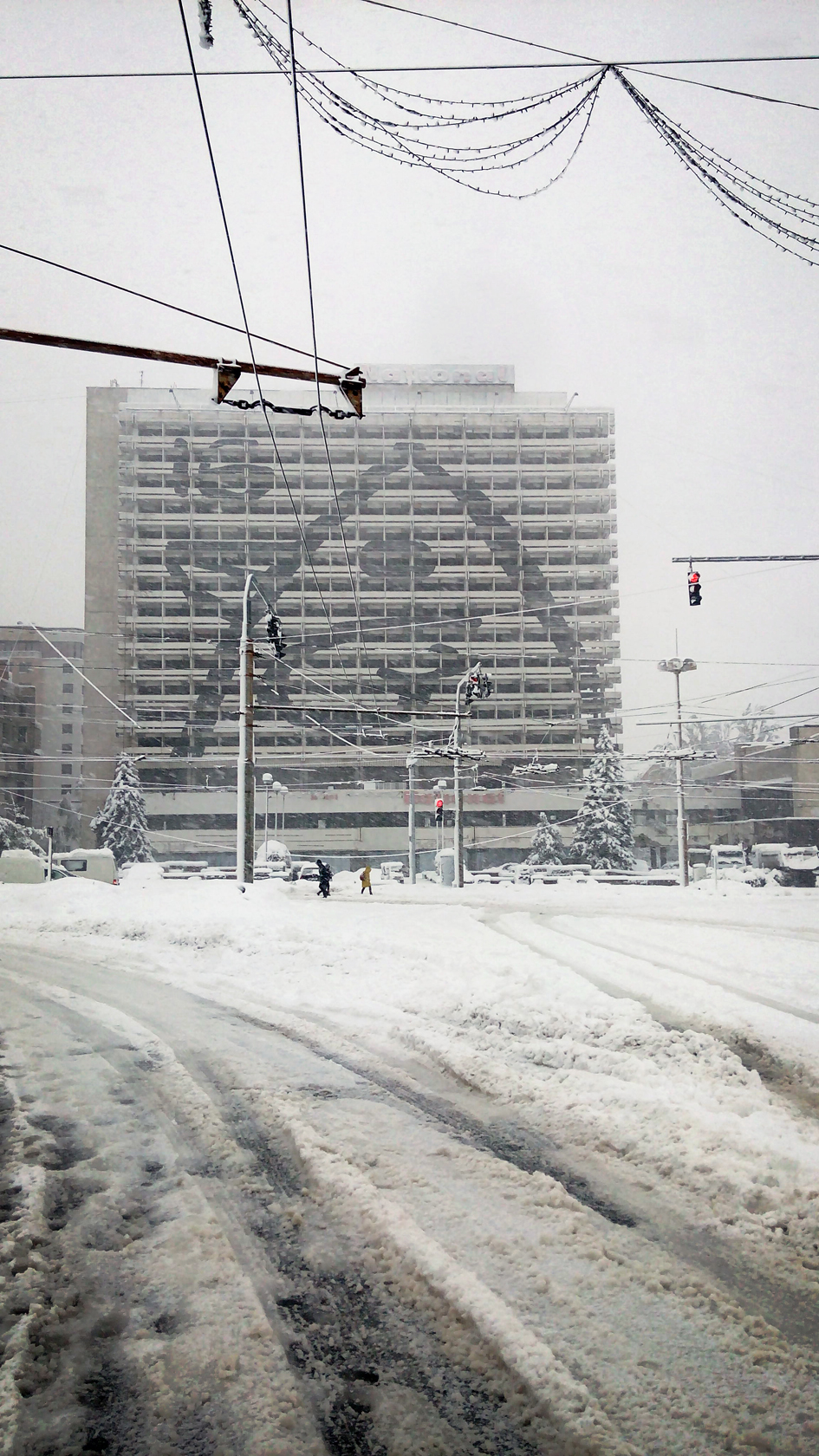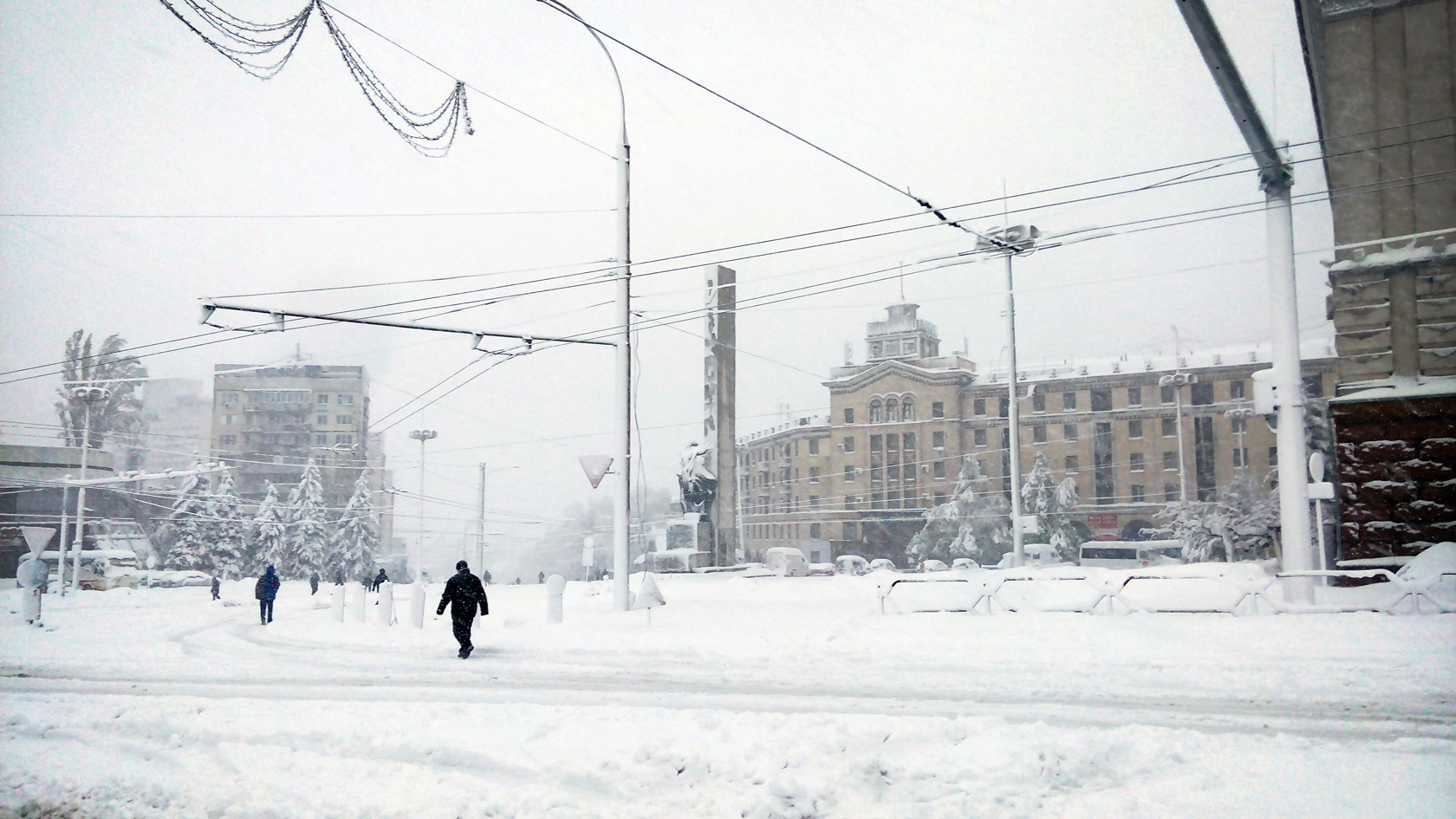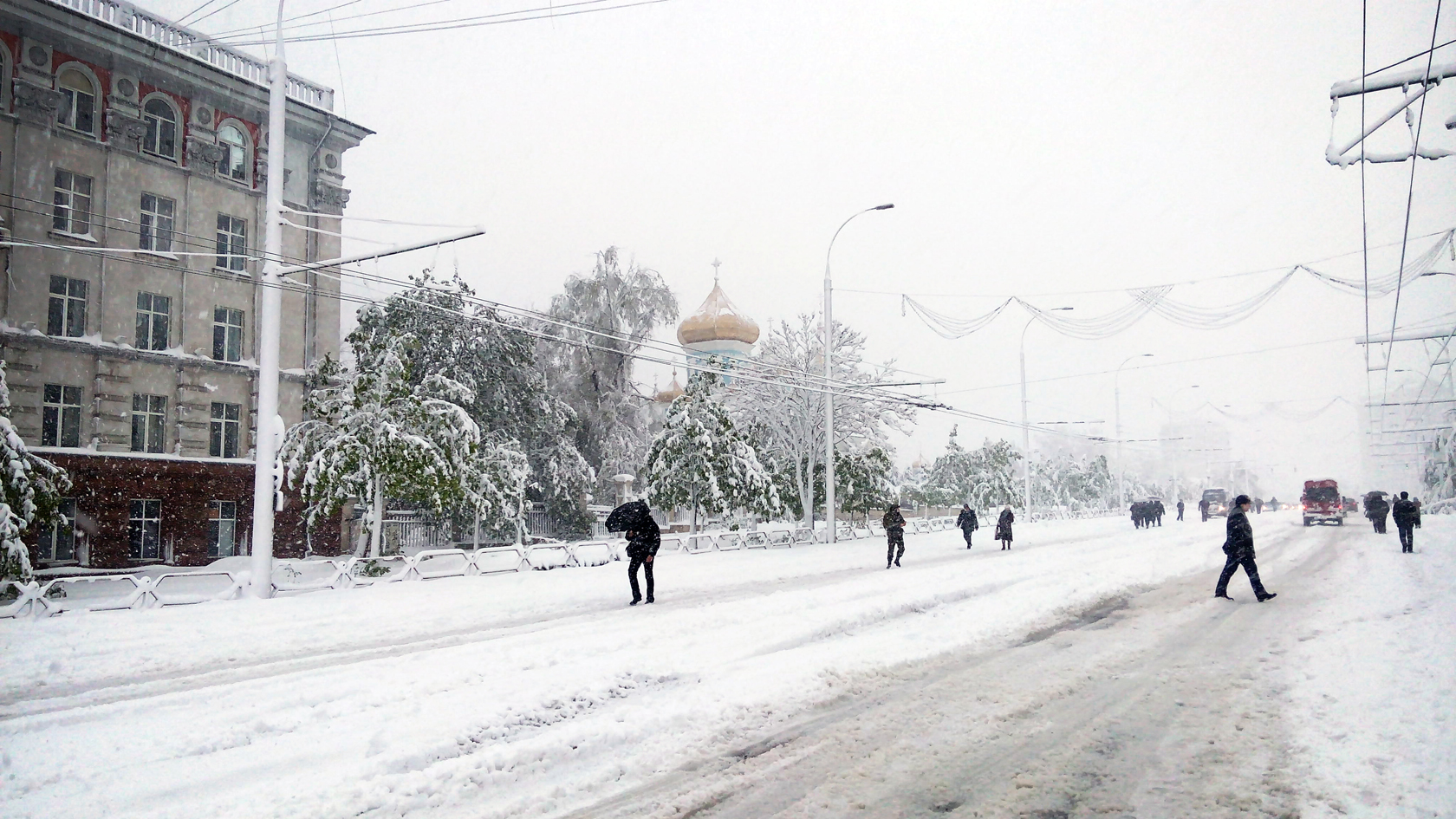 Approaching Chuflea.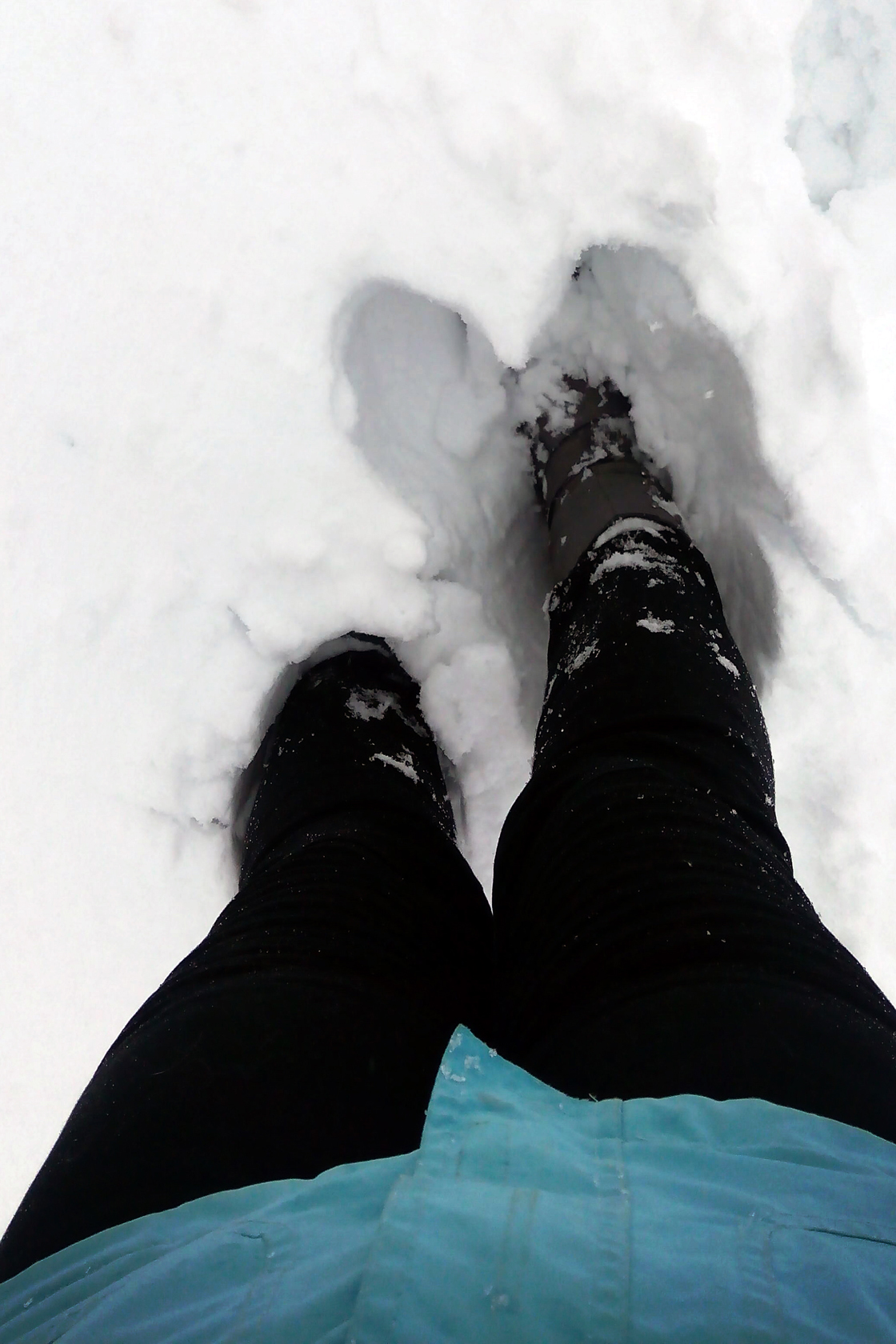 The snow there was up to my knees. There, I had to sometimes step to the pedestrian part of the street, because people who tried to leave their houses in cars simply got stuck in all the snow at one point.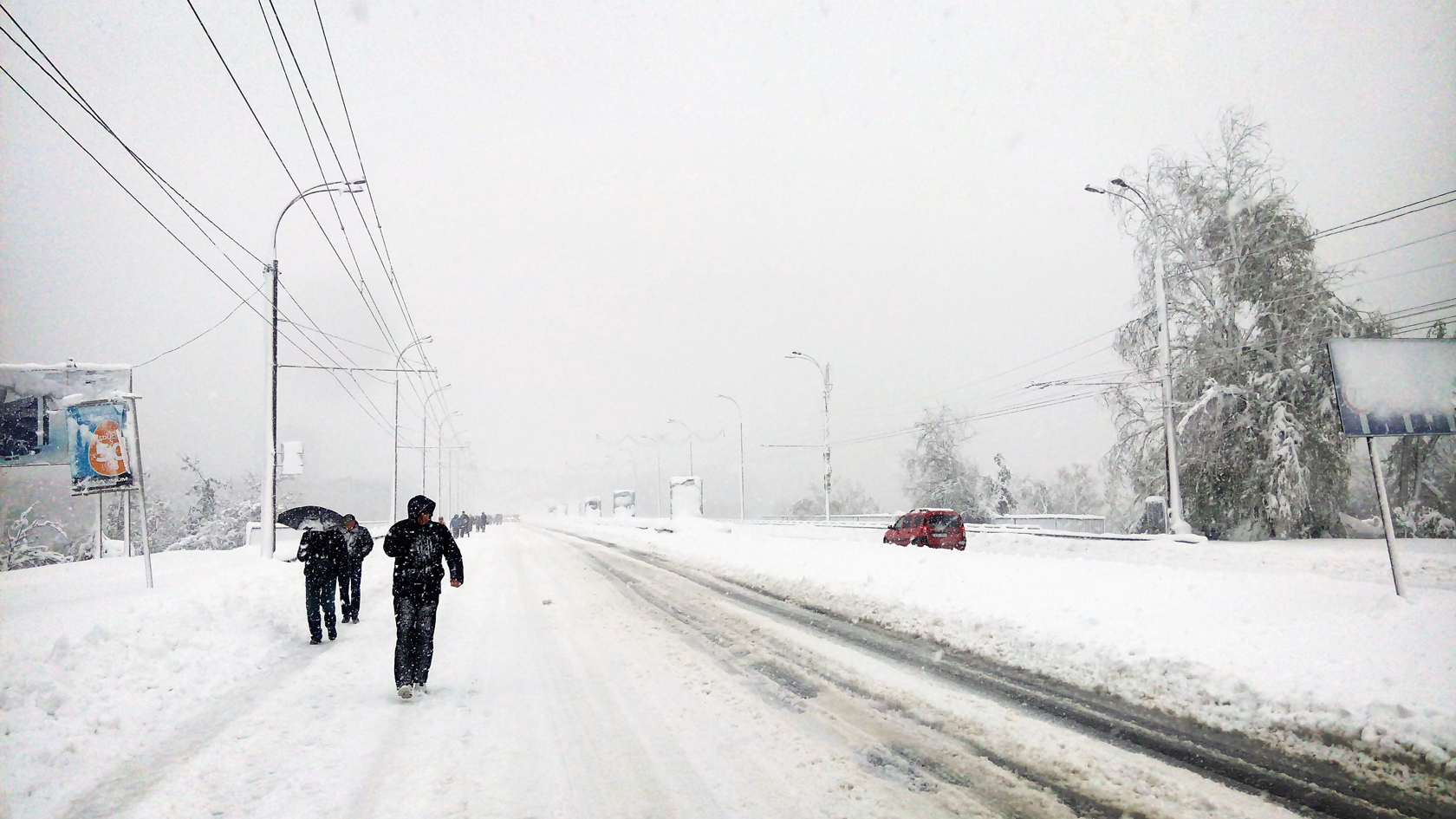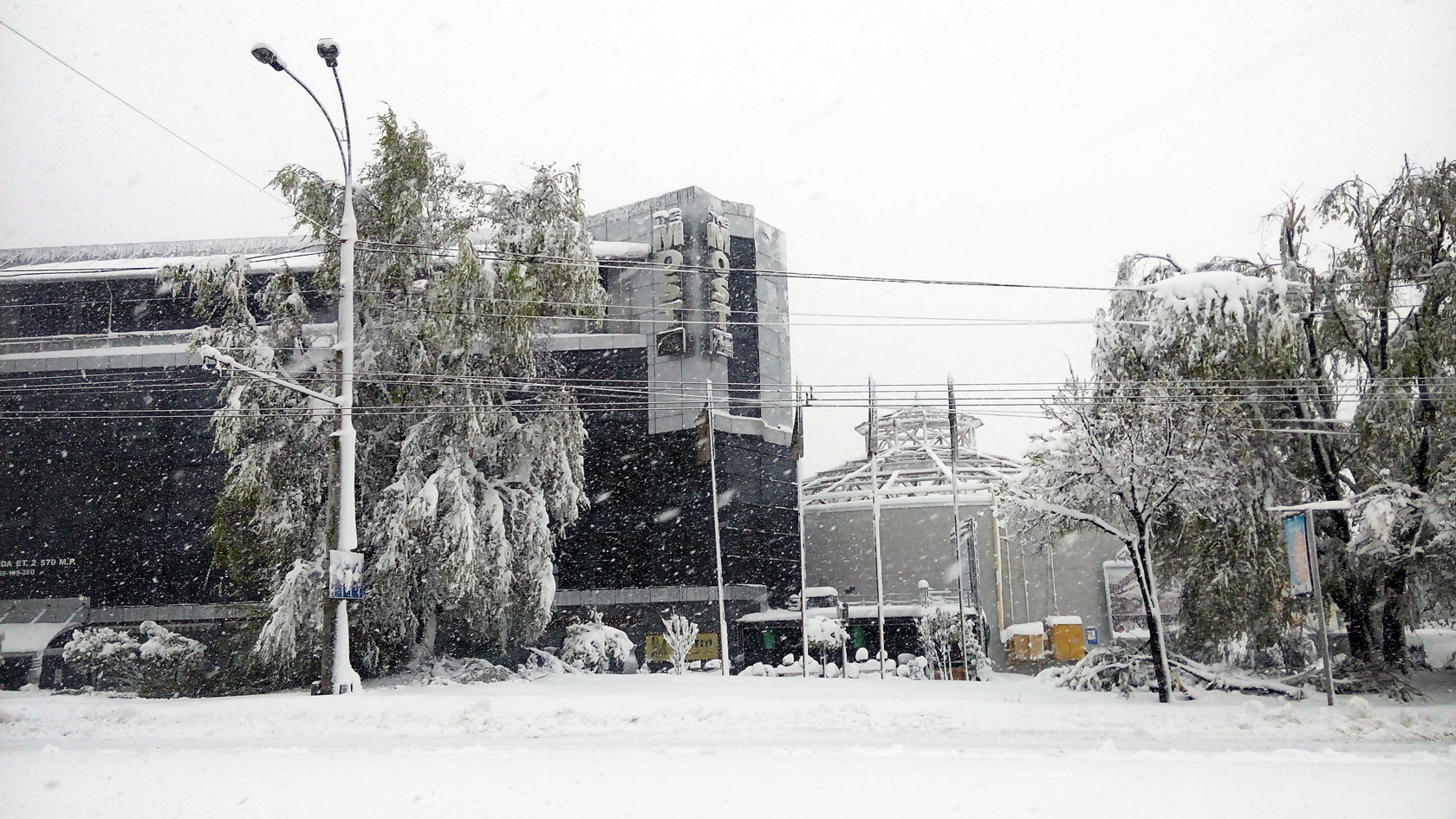 Somewhere around here I noticed there was a single lonely bus going into my direction, but as I was walking on the other side of the road, facing cars to lower the chances of being hit by them, I didn't get to catch it. That was the only bus going that way that I've seen.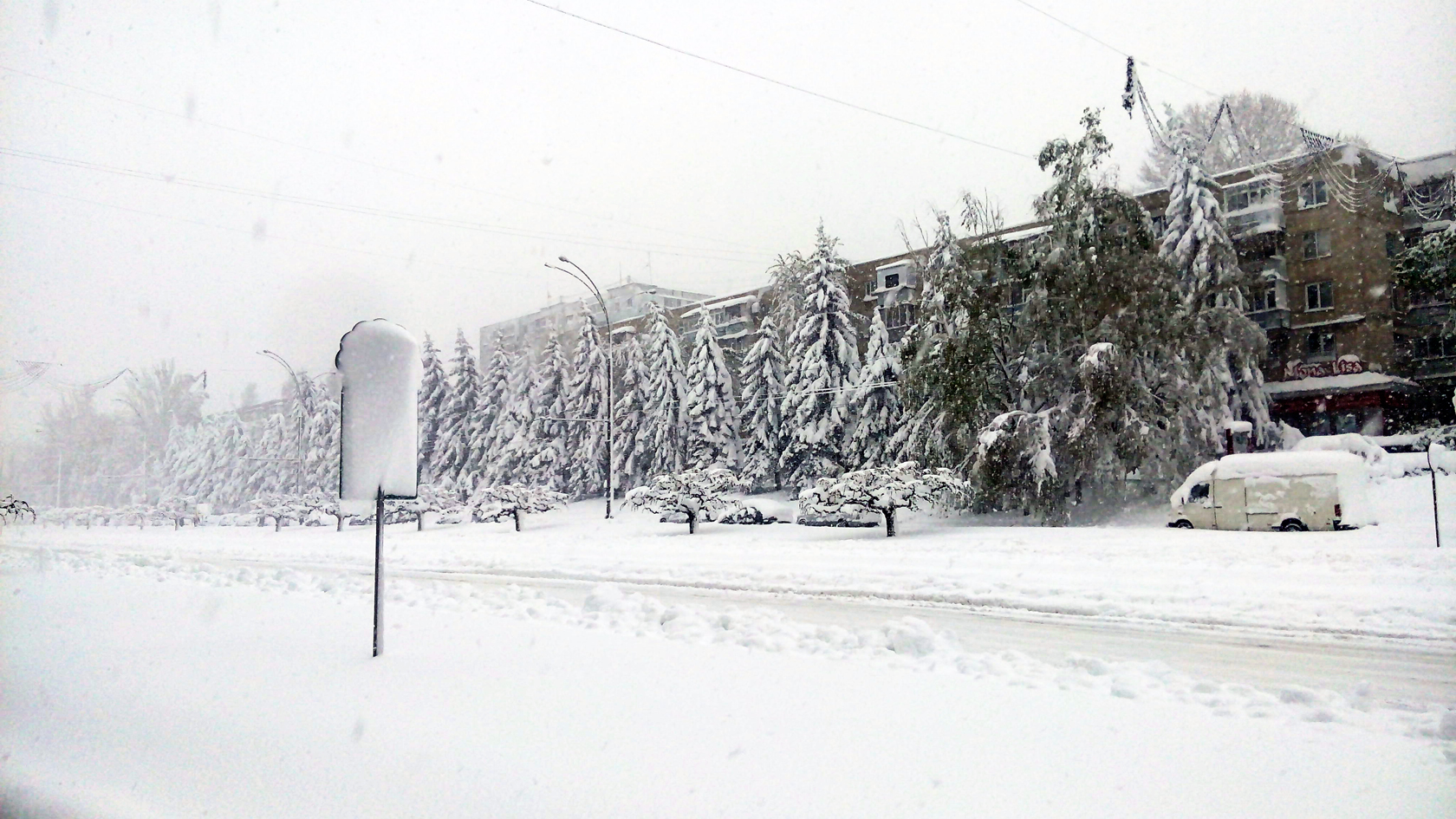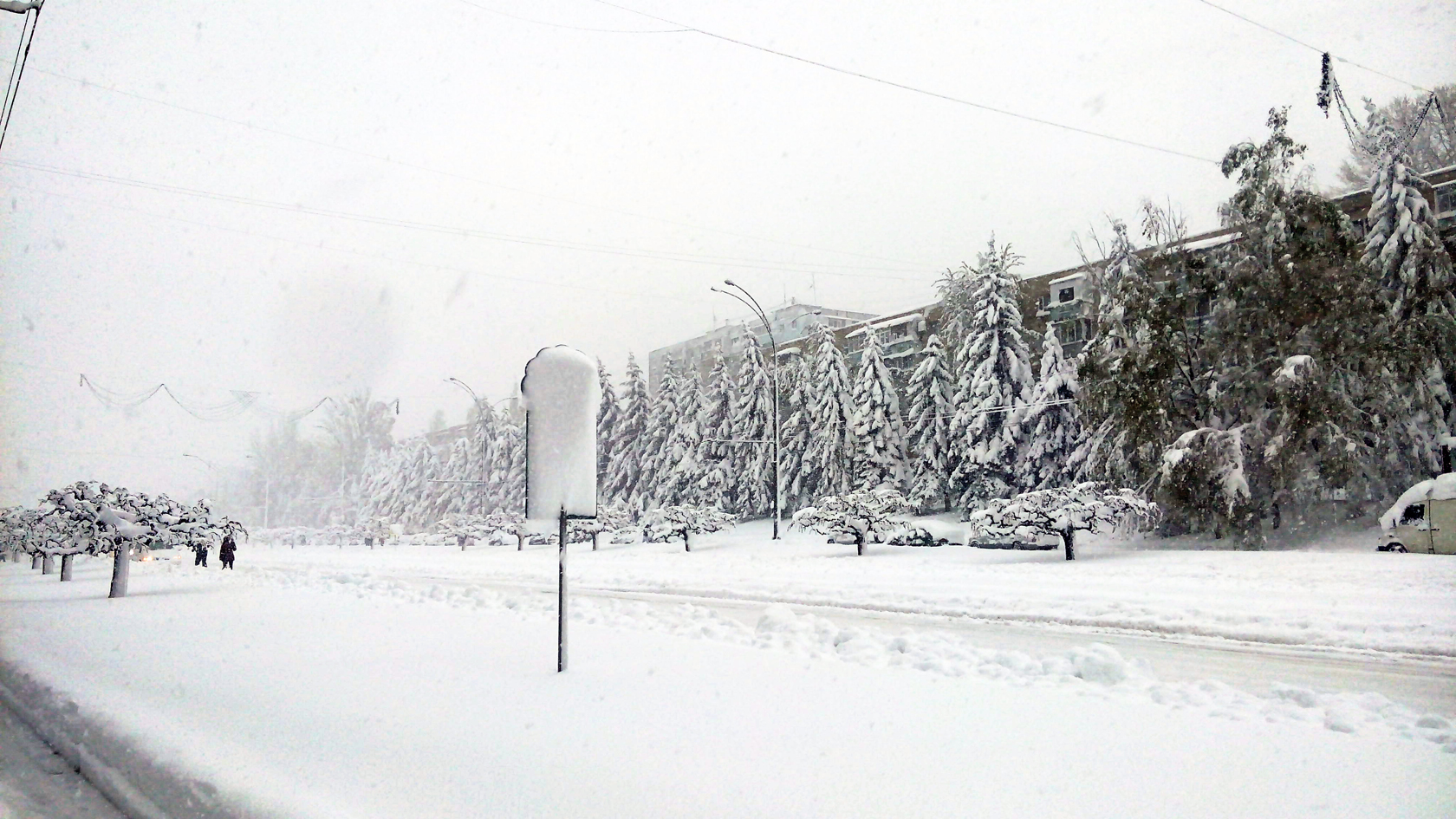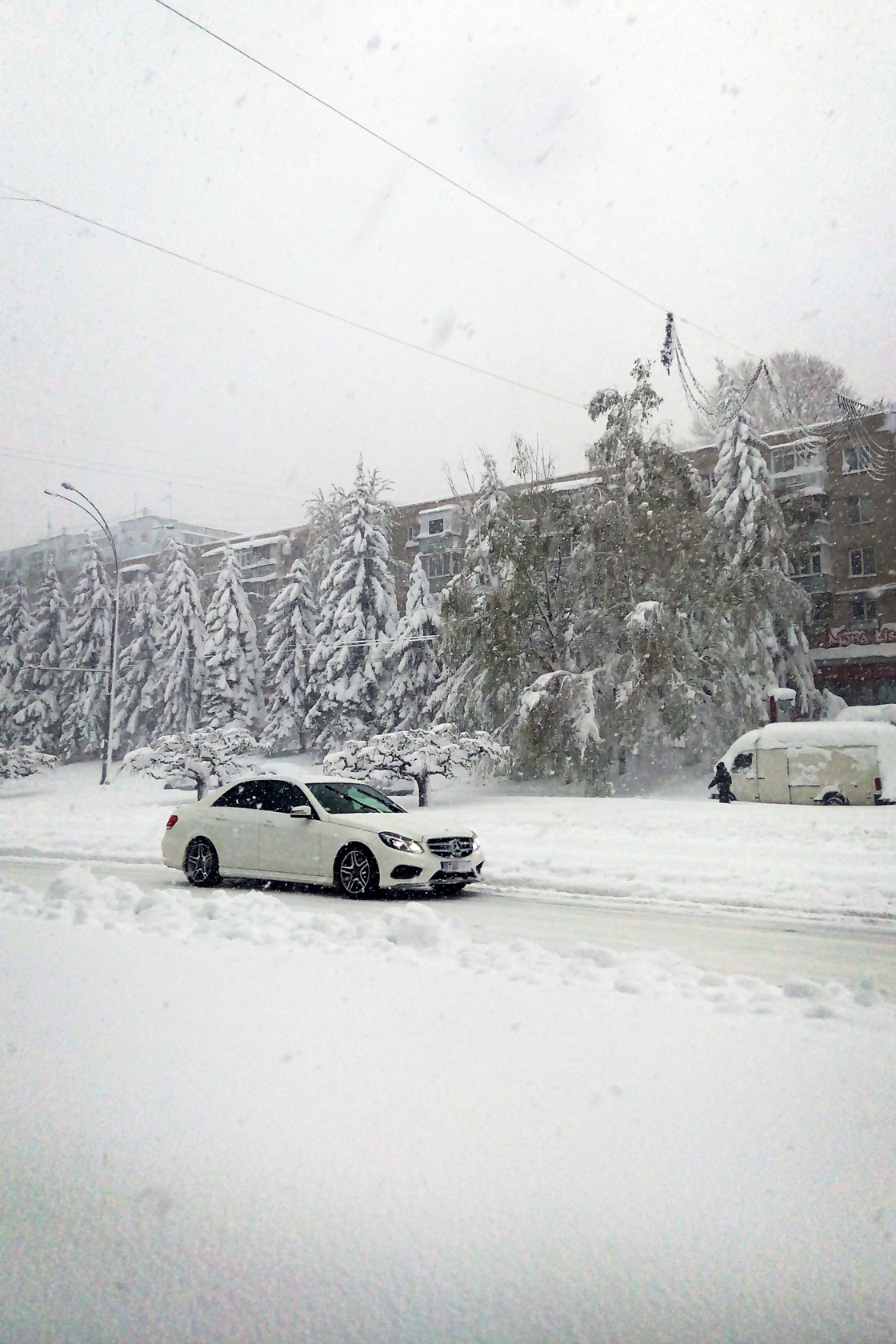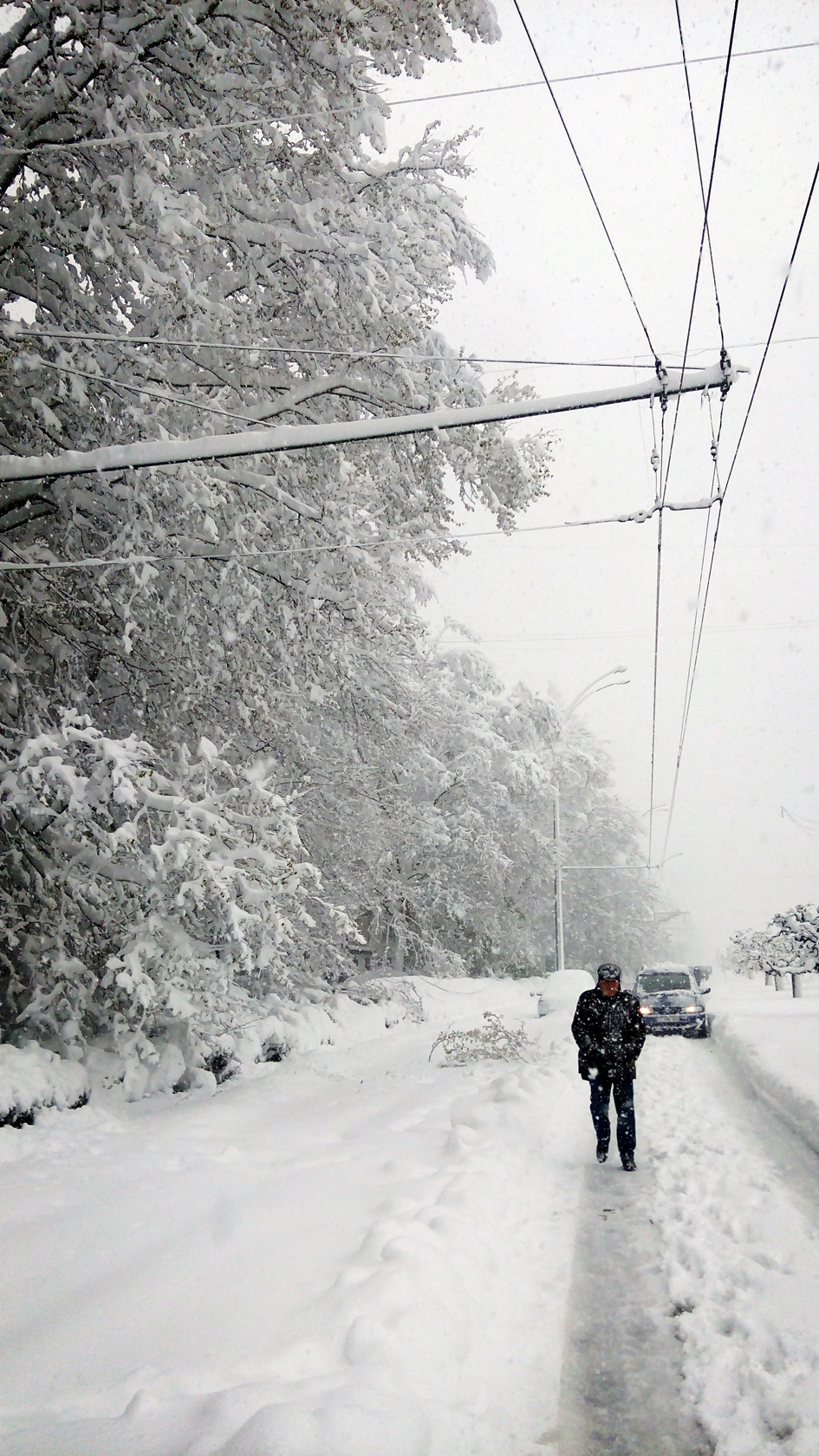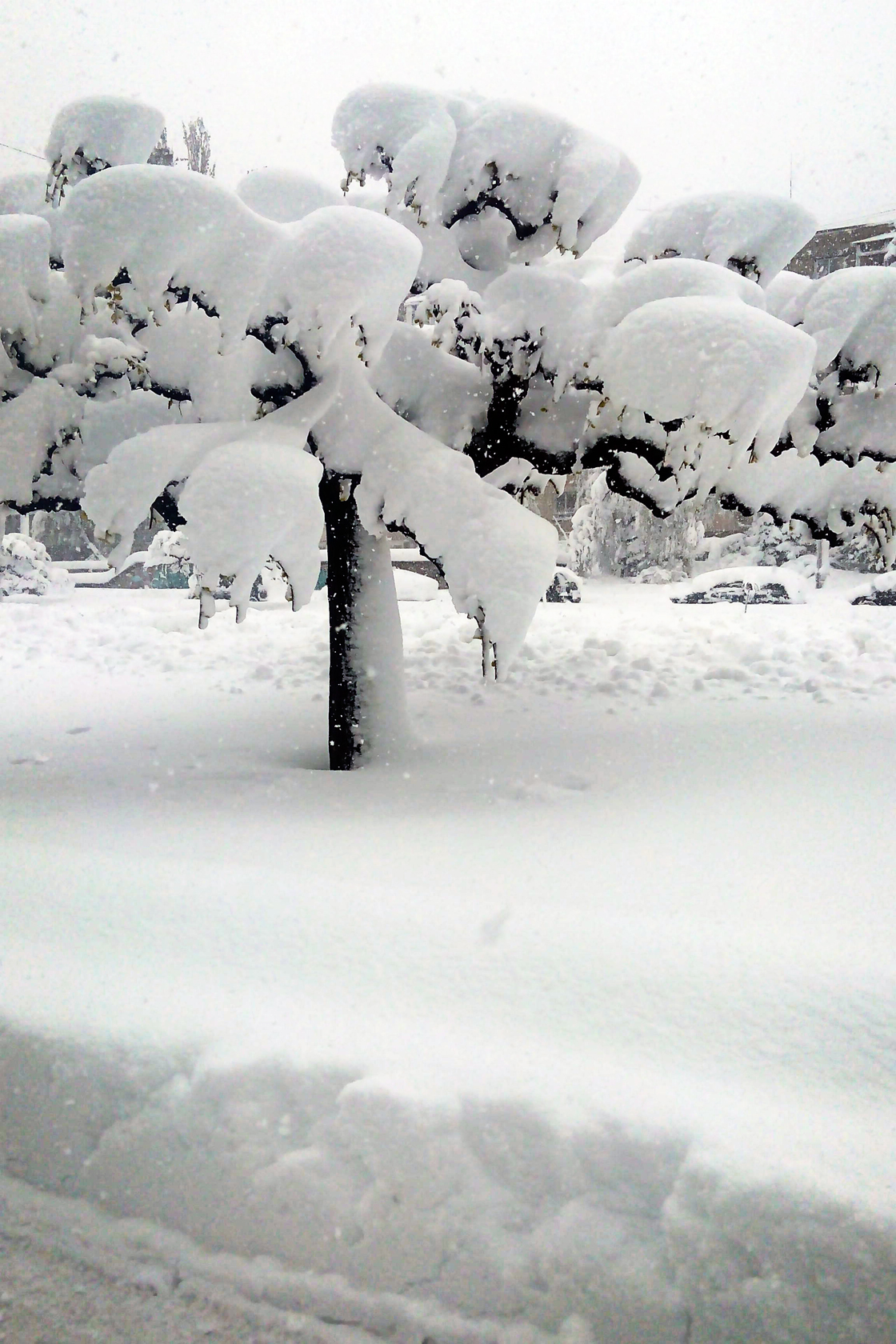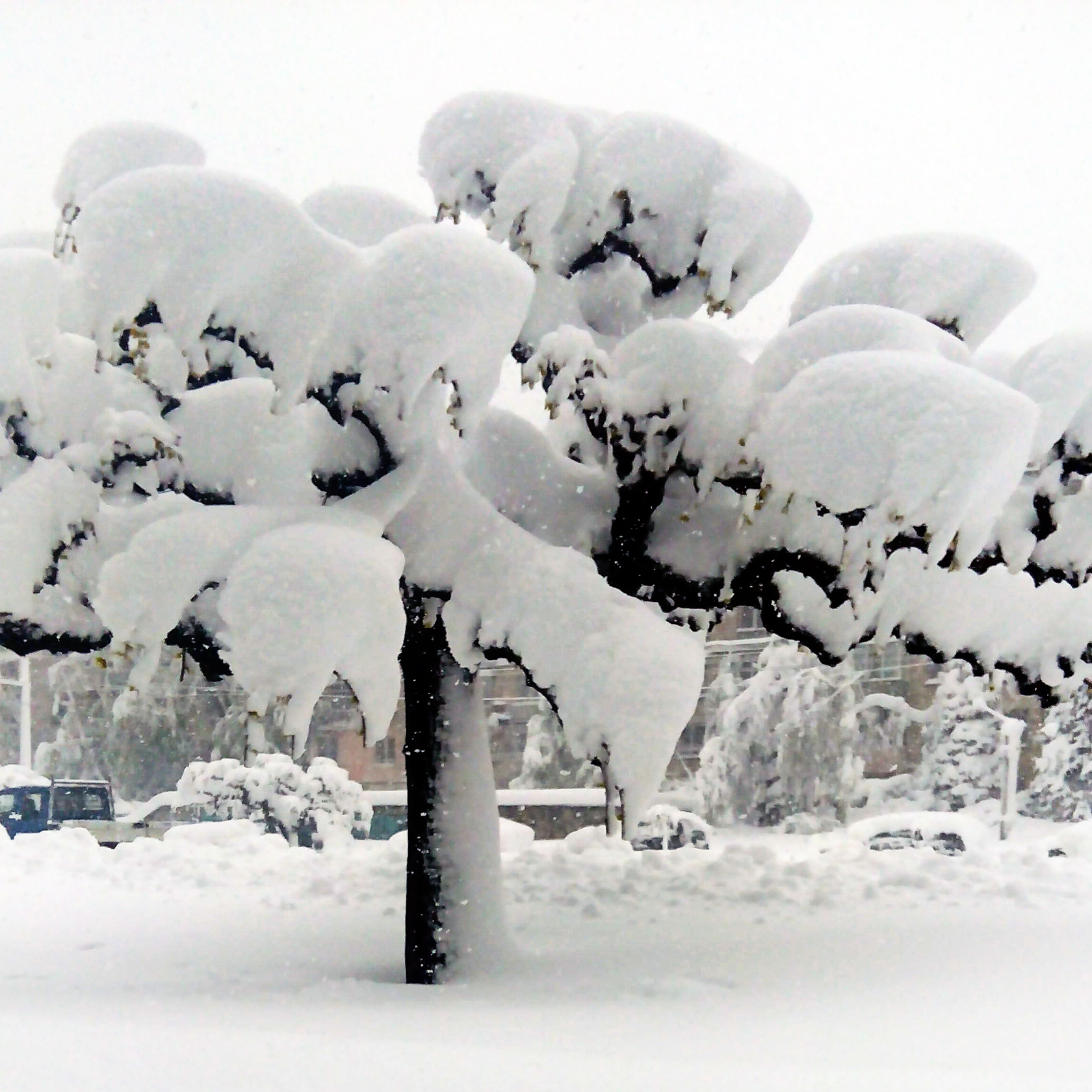 The weather report said the snow level on the ground would be 5-10 cm. As you can see, nature has exceeded expectations. The awkward photo below is so you can scale the amount of snow next to the guy in the red jacket.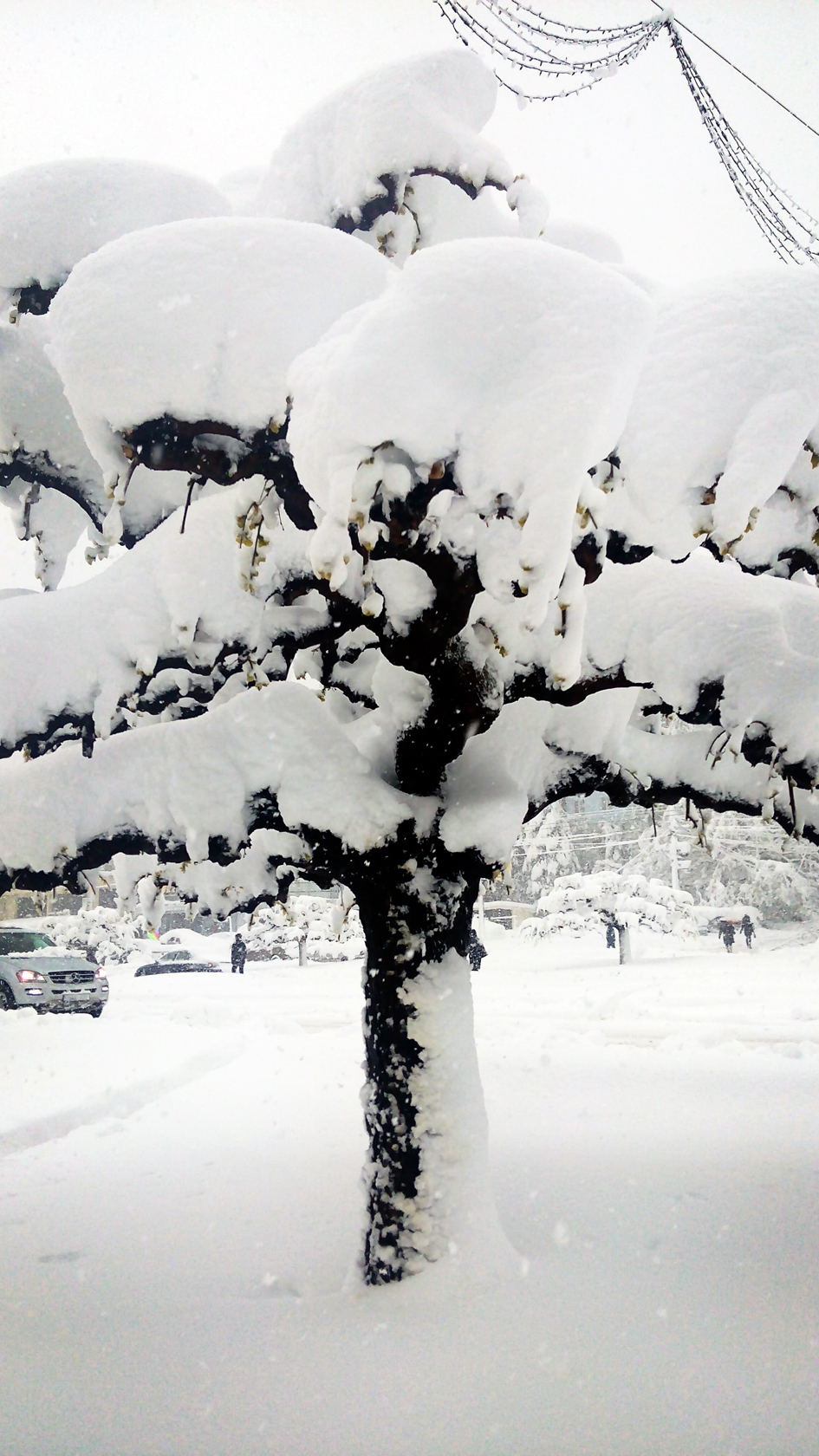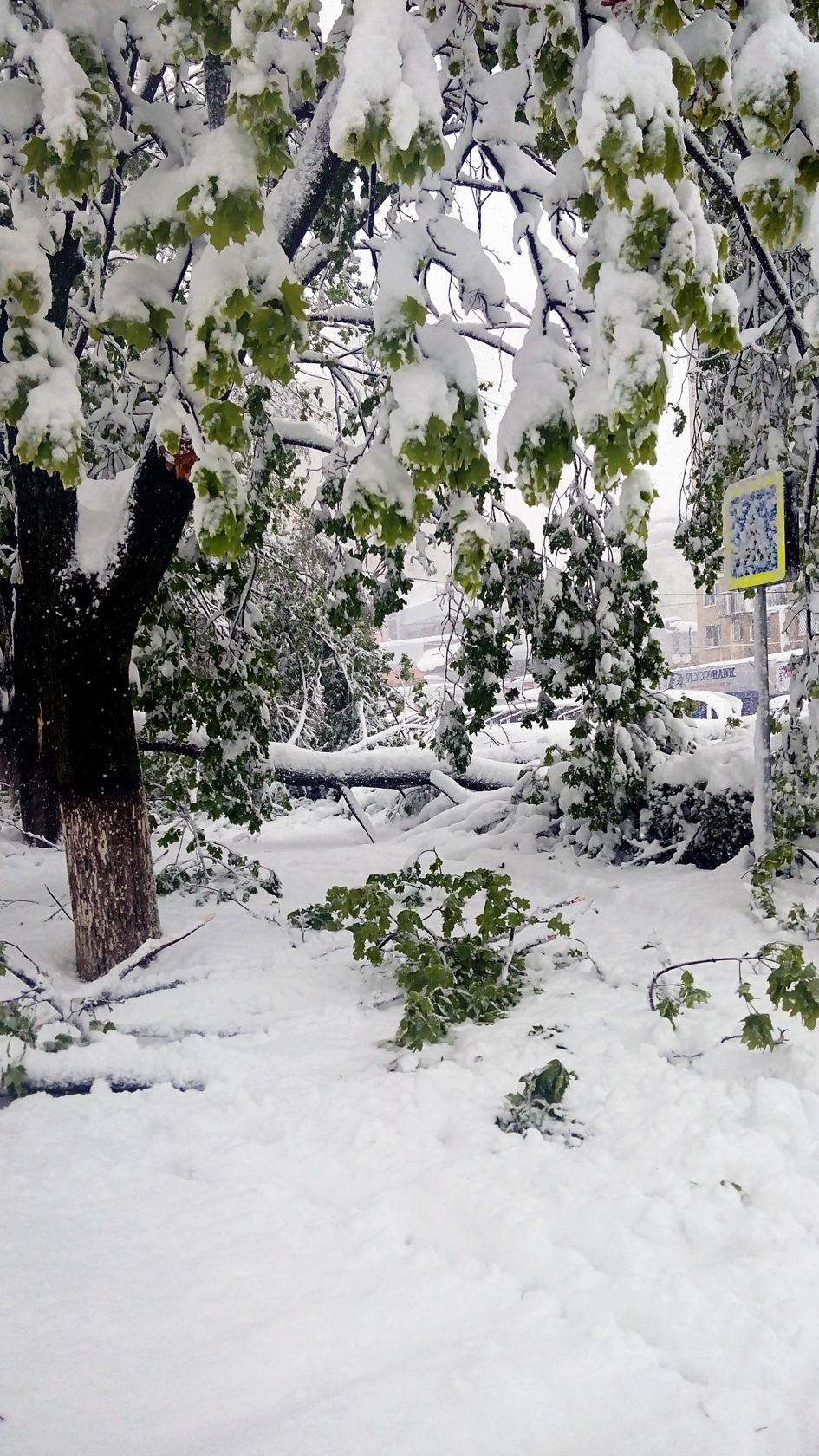 Finally reached the office. You might've seen in the previous photos that there were some fallen branches in these alleys. Now there were fallen trees.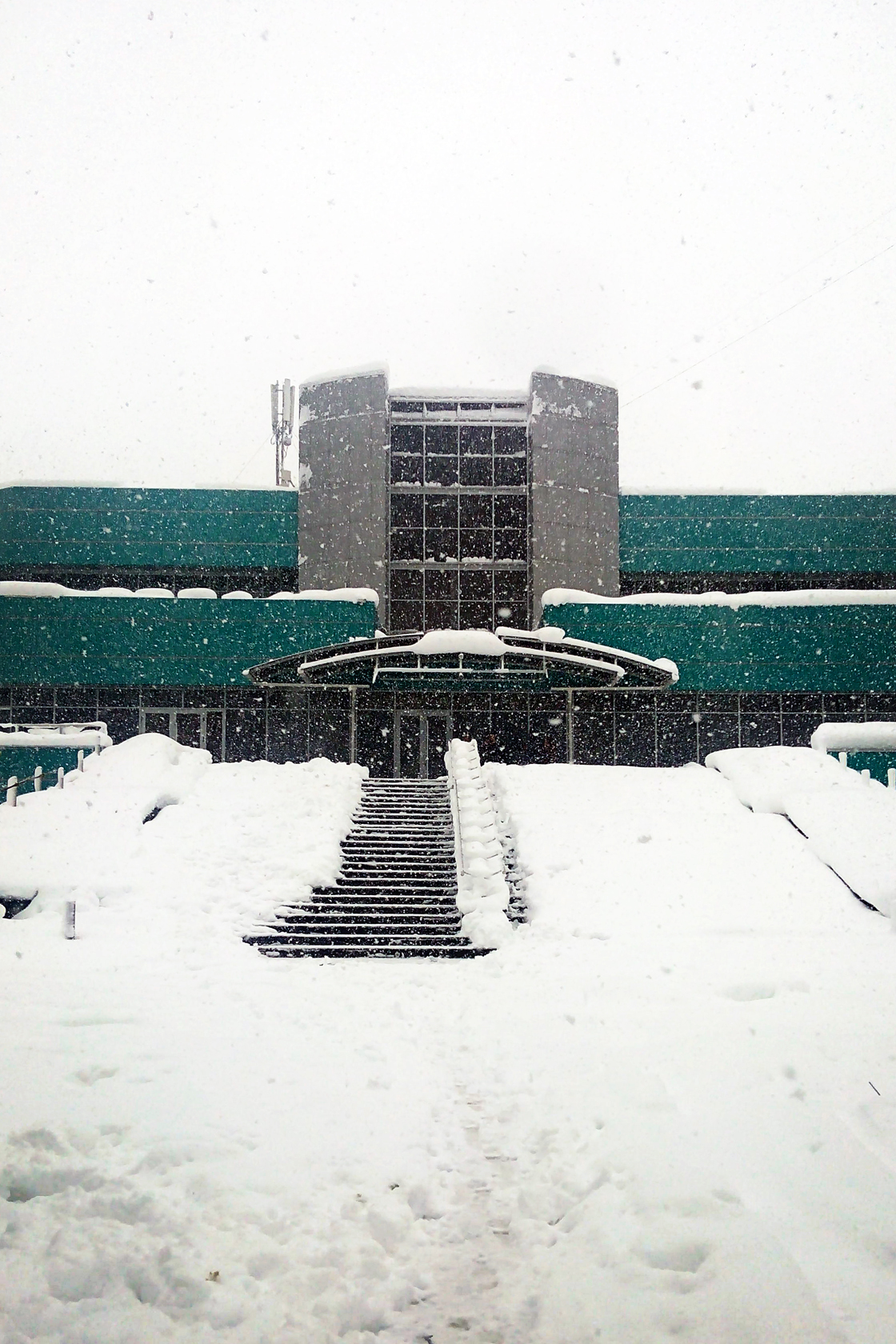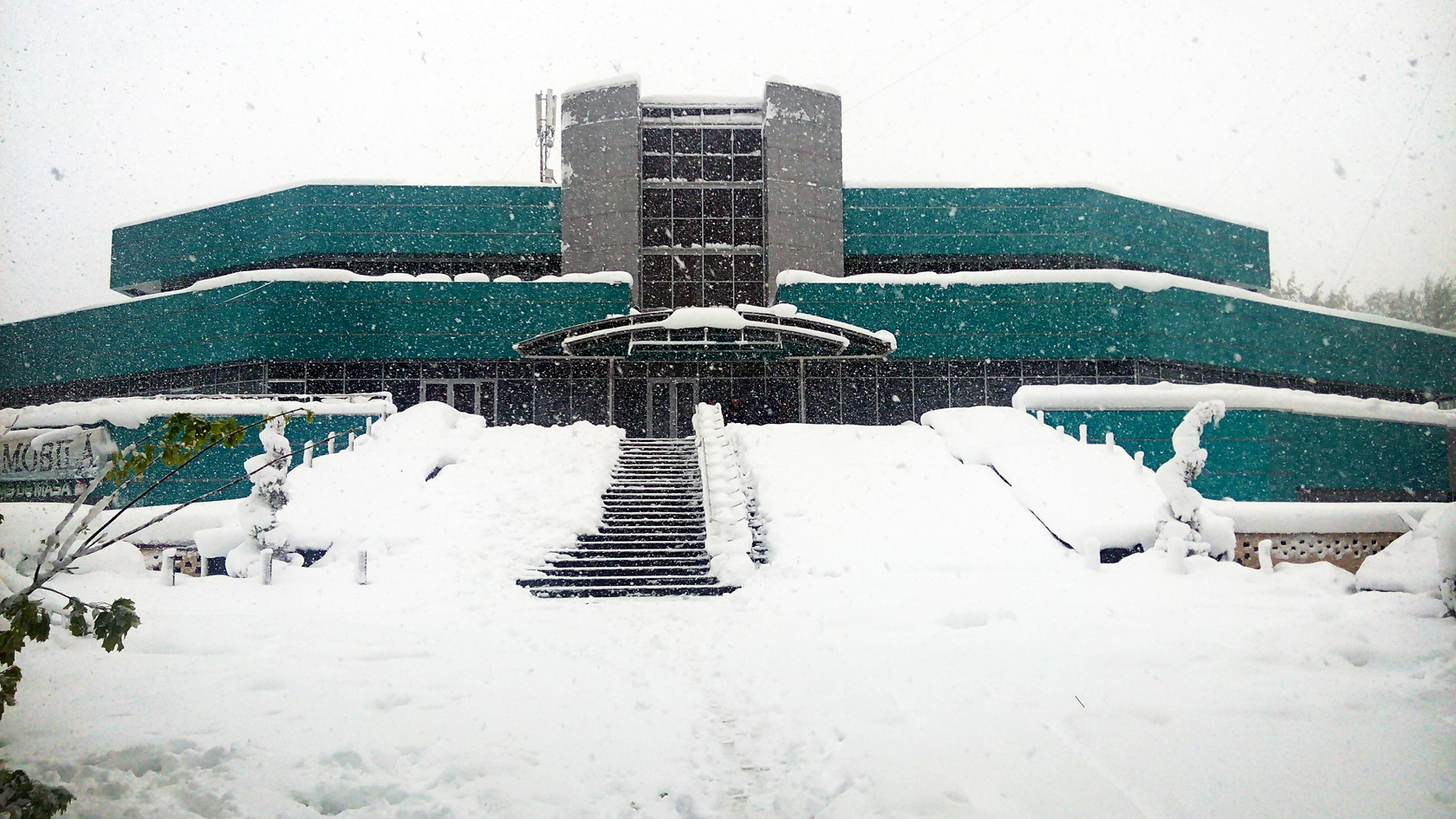 The office stood majestic.
Taking a break from work, shooting a few photos from the office window. The snow continued falling.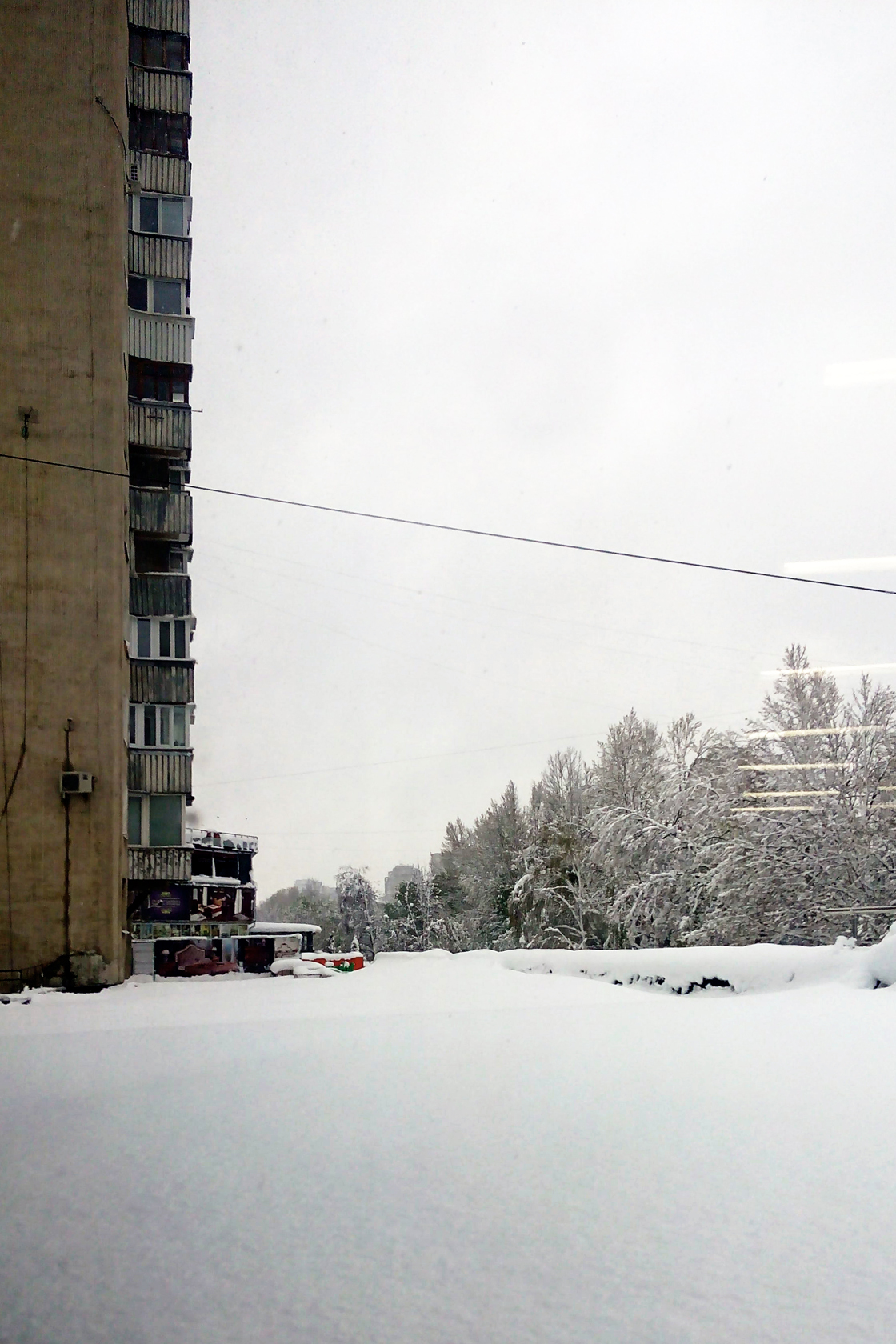 I left work early (after arriving late), because I didn't know what transport would be like, and really wanted to get home before dark. In these conditions, the entire trip took around 2 hours, if not longer. 2+ times the usual length of time.
I reached my building's courtyard, and it's as if it had been bombed.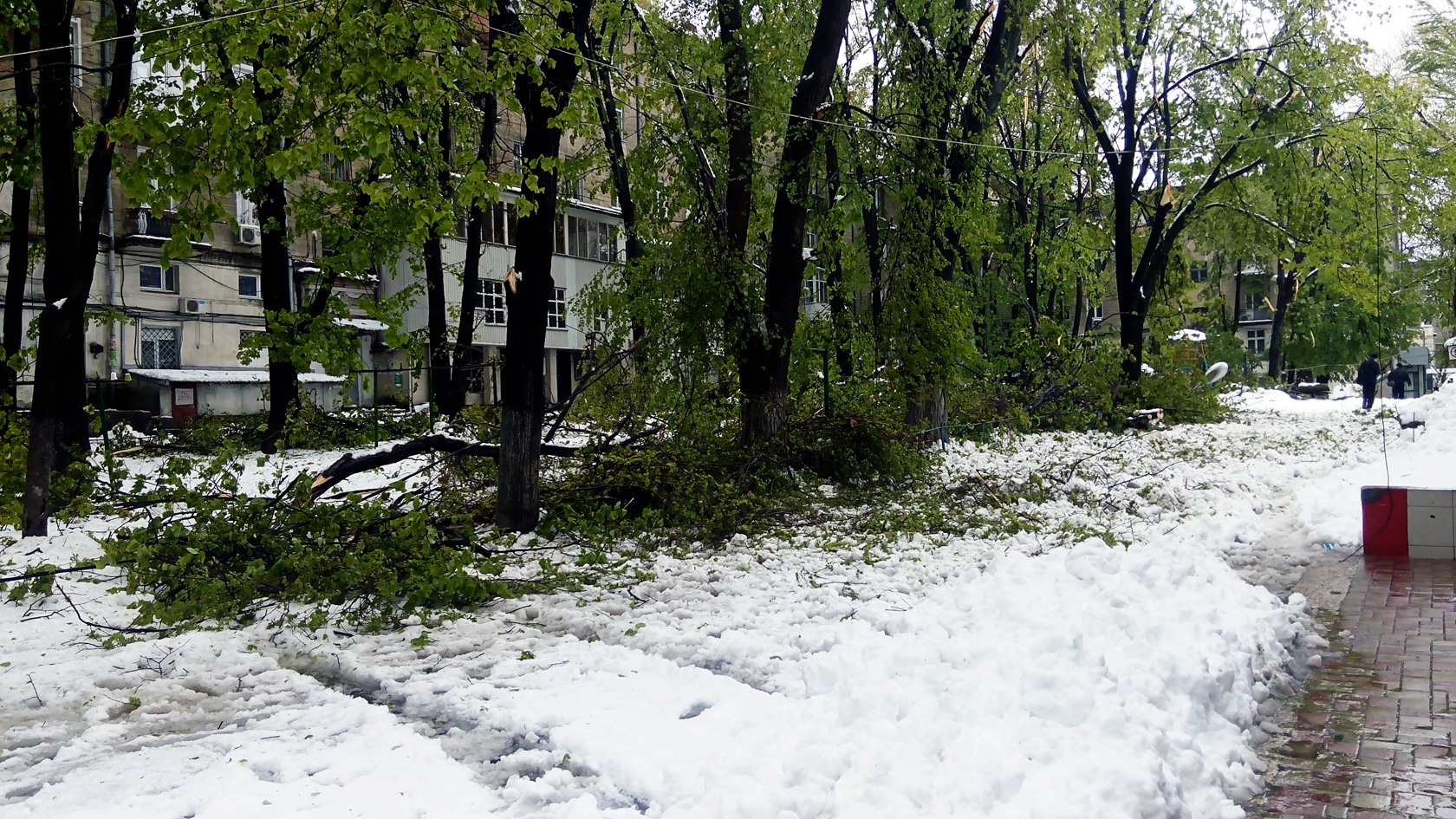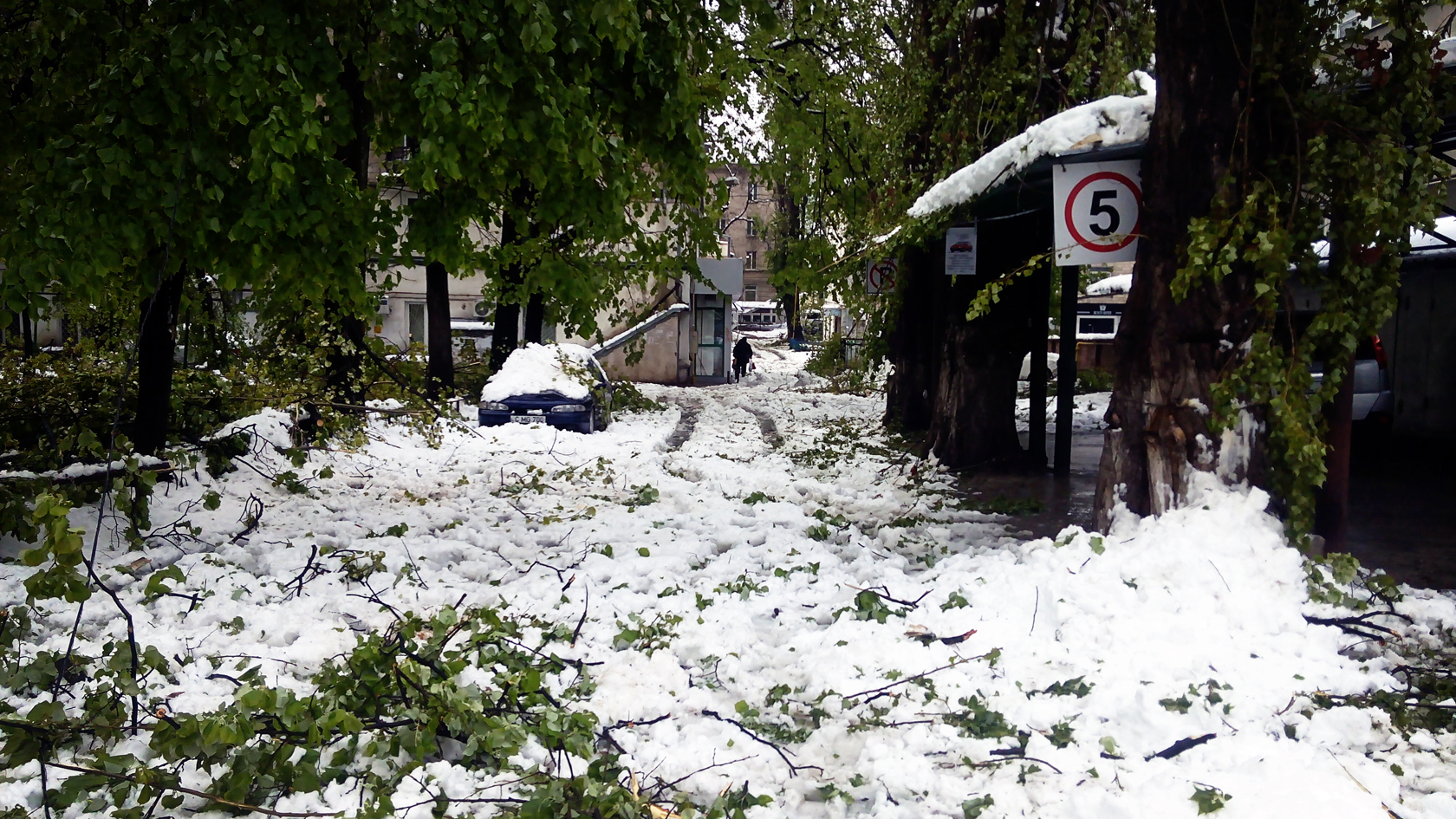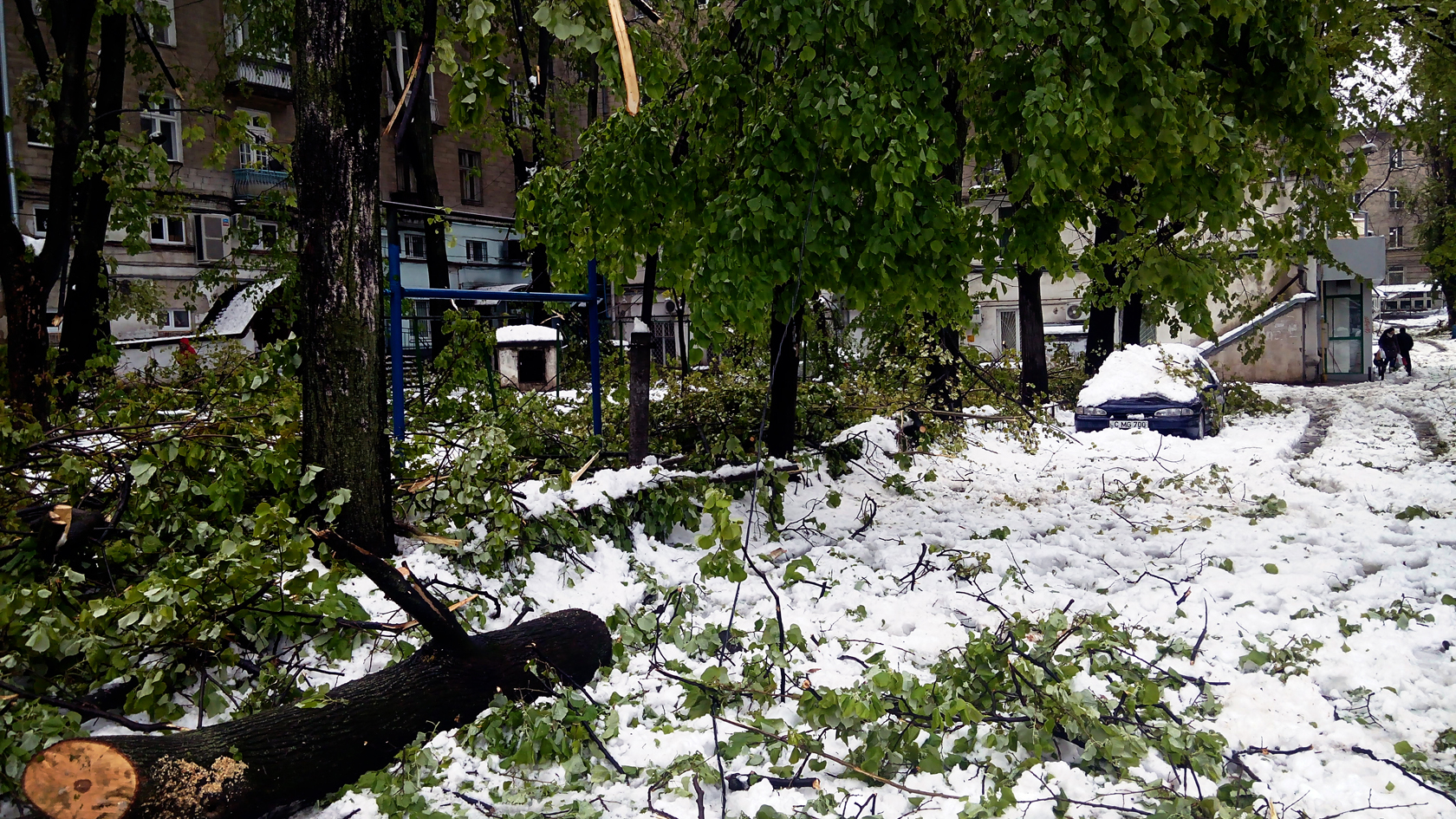 I reached my flat and locked myself in for two days. I just didn't want to know what was going on outside. Monday I went for a walk to take some photos of the aftermath. As usual, I took a lot of photos. There will be several posts with those.