About three weeks ago I was having a moody weekend. The best cure for peculiar moods is taking a walk so that's what I did. It was a hot, hot, hot day. I didn't even feel like taking photographs until I reached the first fountain.
I love it. You can find it in Aleea Clasicilor (Alley of Classics), one of the two central parks in Kishinev. The fountain doesn't always operate, but when it does, it certainly adds a charm. As you can see, children play in the water. I'm not sure if it's encouraged, but there are no signs prohibiting it.
I walked around a bit more, then went to buy myself an ice-cream, and moved over to The National Opera and Ballet Theatre of Moldova. There are two fountains, on each side of the main entrance to the theatre. I was coming in from the left, so this was the fountain I occupied myself with.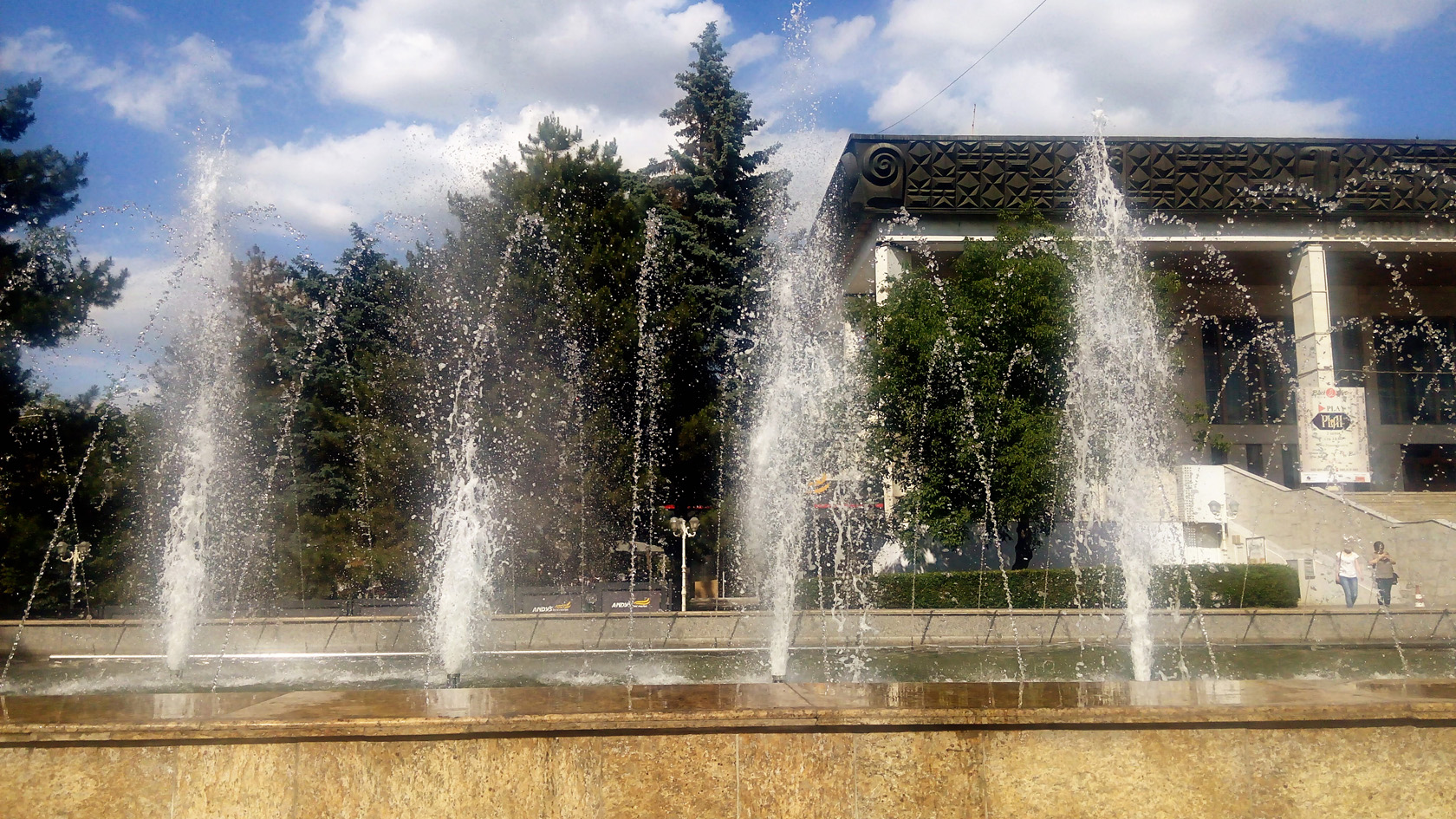 I am not sure why, but these photos (especially the third one) basically transport me into the 80's. Or at least, the fragile peace and happiness of the 80's that was so well pictured in the technicolour photographs found in the endless books in my family library.
Here, I edited the last photograph for you, giving it a bit of a late 70's – early 80's vibe.
See what I mean? So vintage. If it weren't for the cars in the background, you wouldn't even be able to tell the photo was taken in 2017. For comparison, here's a photograph of the National Opera and Ballet Theatre taken in 1980, according to Wikipedia.
I stood close to the fountain for a little while, being hit by droplets of water occasionally. It felt refreshing.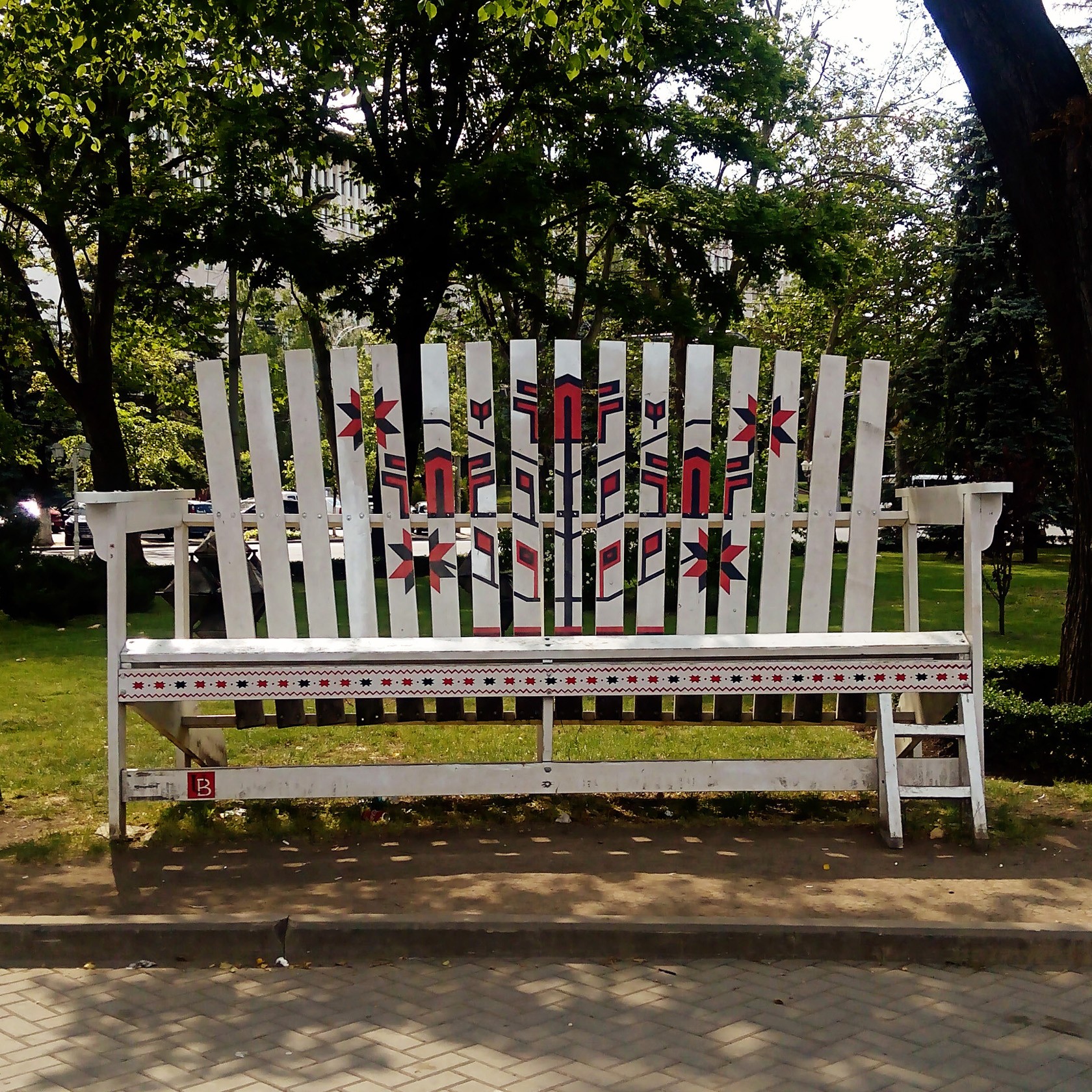 This big huge white bench is a relatively recent addition to the little square in front of The National Opera and Ballet Theatre of Moldova. I'm not sure how recent – if the sticker in the bottom left corner is of any indication, then the sponsoring bank's been dead for well over a year now – but I don't remember seeing the bench there before. The bench is huge – you can climb it using a little ladder to the right. I wanted to do just that and selfie the shit out of the situation (duh), but there were kids at play, and I didn't want to disturb them too much with my juvenile entertainment.
I then left to the direction of the Cathedral Park, where I met some lovely faces.
A cow exhibition! How moovelous. I love these things. I first encountered one over a decade ago in Moscow. This one was organised by a local dairy producer to celebrate its many years in service. (Love their products by the way – not paid to write this.) It was surprisingly busy, with many people taking photographs with the painted sculptures of cows. I took advantage of the two that were unoccupied, and rushed on with my business afterwards.