I keep telling myself that I'm going to publish at least one post a week here, but it never happens. Not for the lack of content, either – I've got such a backlog of photos to share with you all, it's crazy. I'll spare you the excuses, let's get on with the post.
Last time I wrote about the corporate summer party of 2016 was in January. It's August now, and the corporate summer party of 2017 has come and gone. It won't be missed. I've got some photos of that as well, though, so… yeah. Some time this year.
Now. Saharna!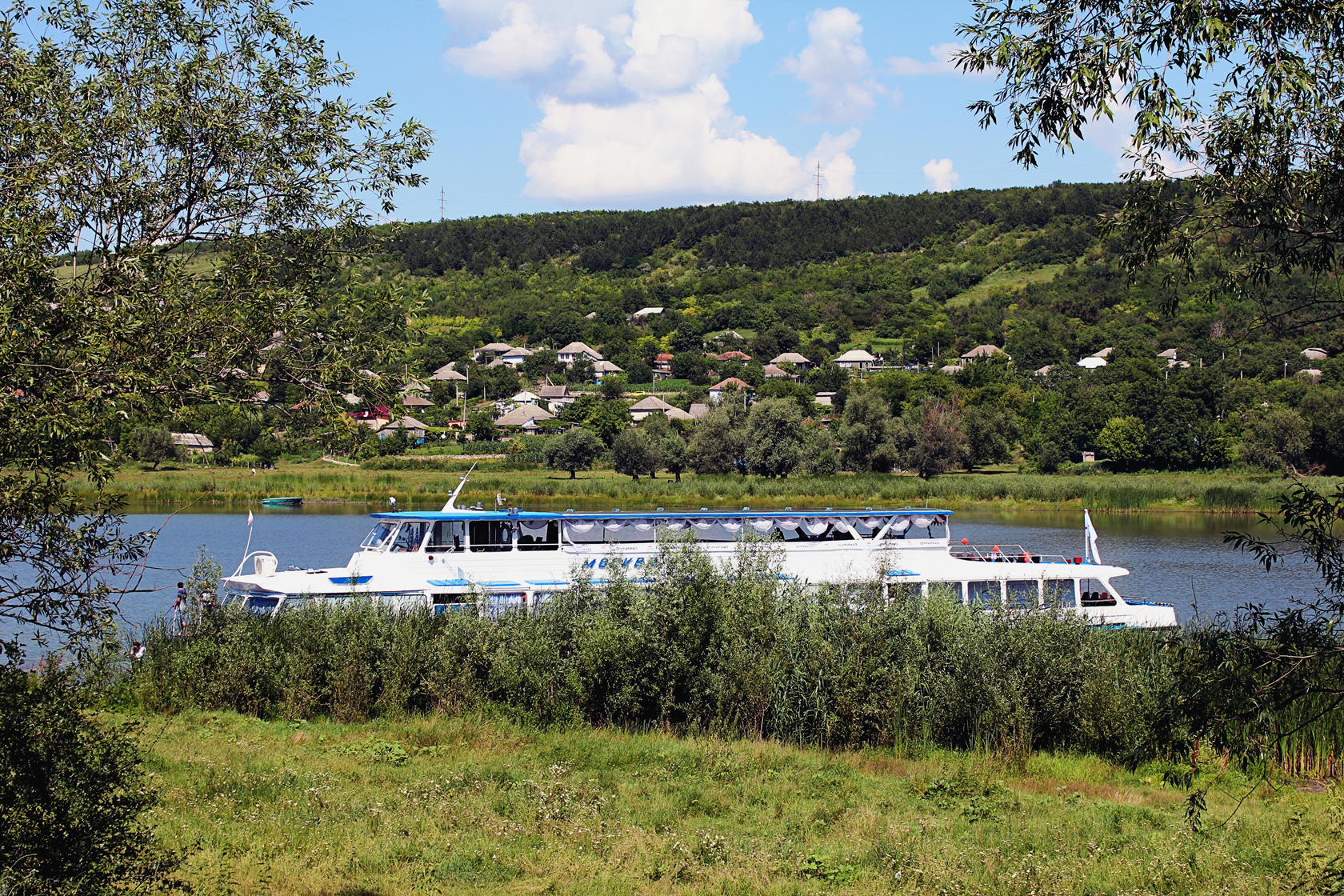 The grand vessel that has transported us to the final point of our journey – Saharna. Saharna is a complex of religious and natural monuments. You pass by a monastery, then go into the woods, where you see the waterfalls, finally reaching the big one somewhere at the edge of the forest.
But let's not get ahead of ourselves.
At first we must pass the adjacent village.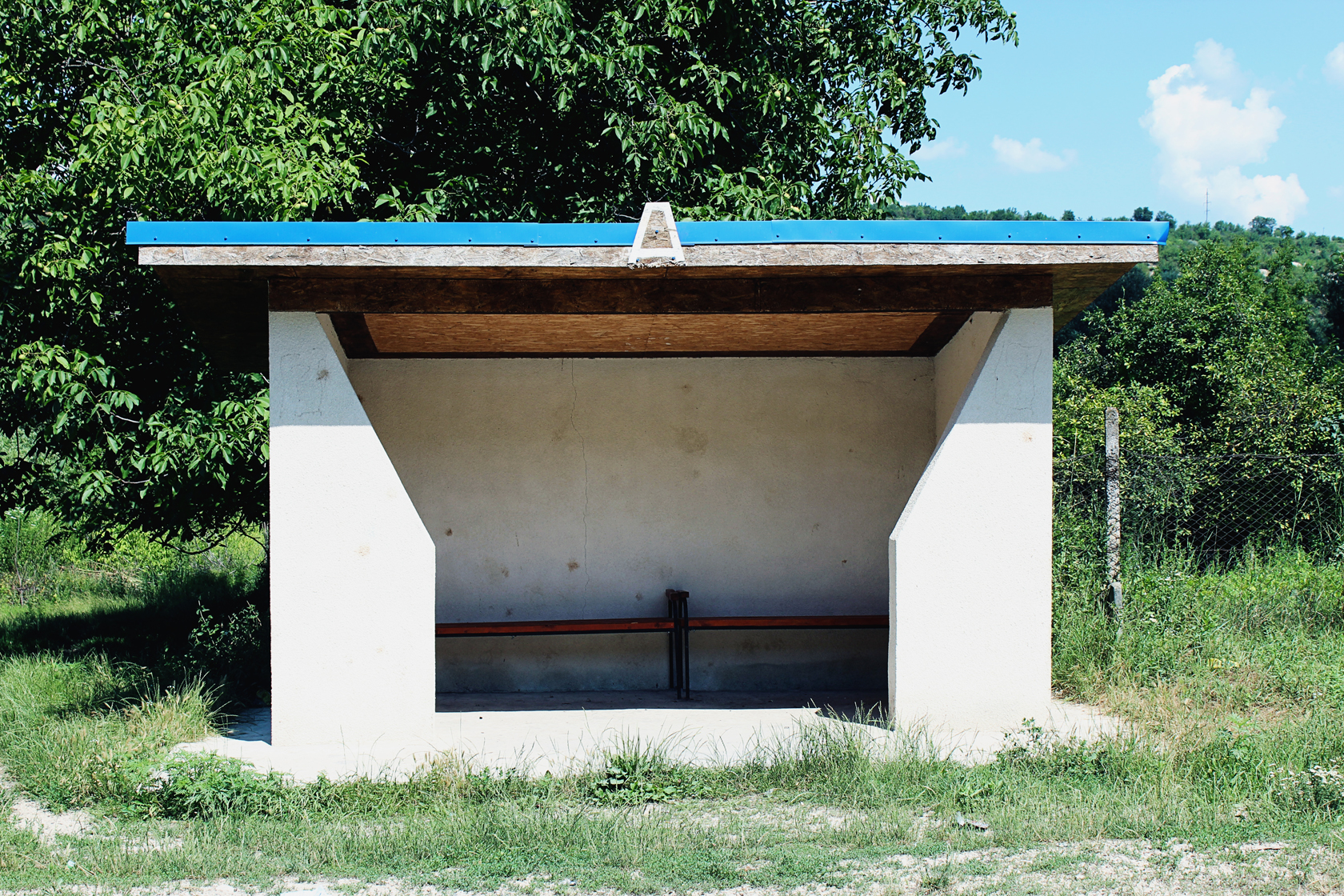 This is a typical inter-city/ village bus stop in these lands.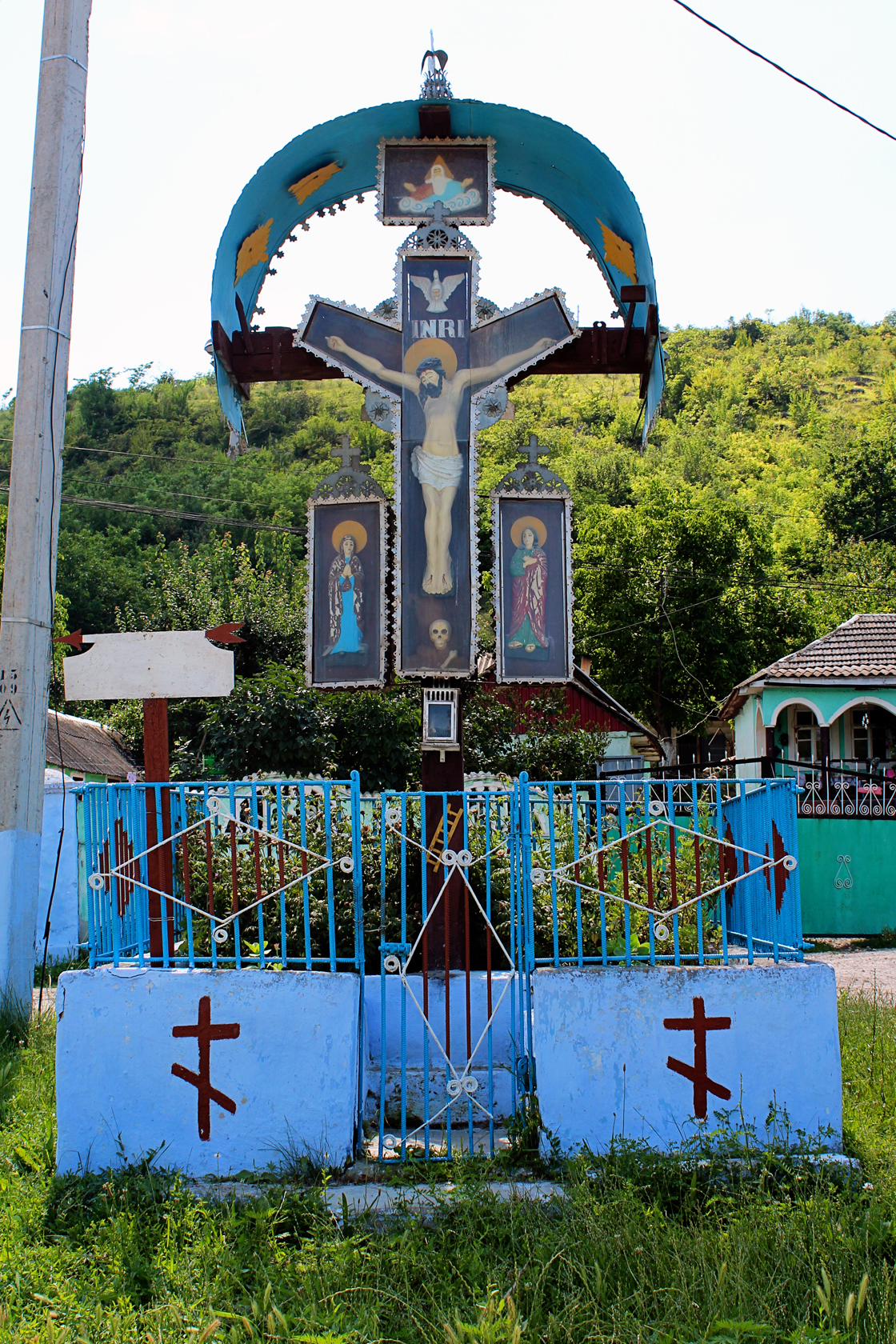 You may have figured out by now that Moldova is quite a religious country, with 90%+ of the population being Christian. Most of these Christians are Orthodox Christian. Such crosses can be found in every village and town around Moldova.
My friend and I stopped to take dozens of photos, so we lost our group and, despite all the signs, our way. We had to ask some wise locals we stumbled across whether we were on the right path.
The wise locals, however, were of no help.
We bid them adieu and continued following the signs.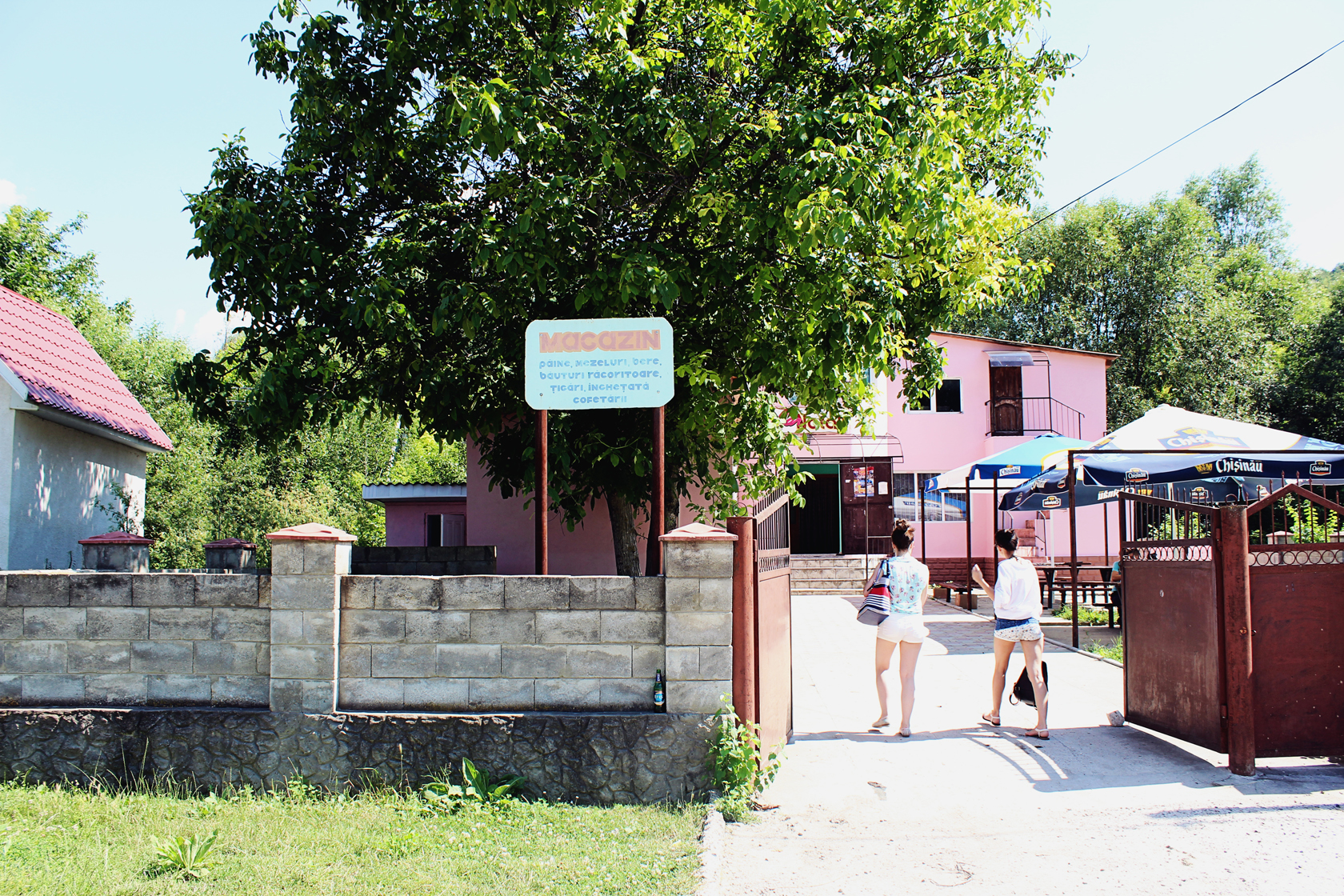 This is a shop. We bought water there.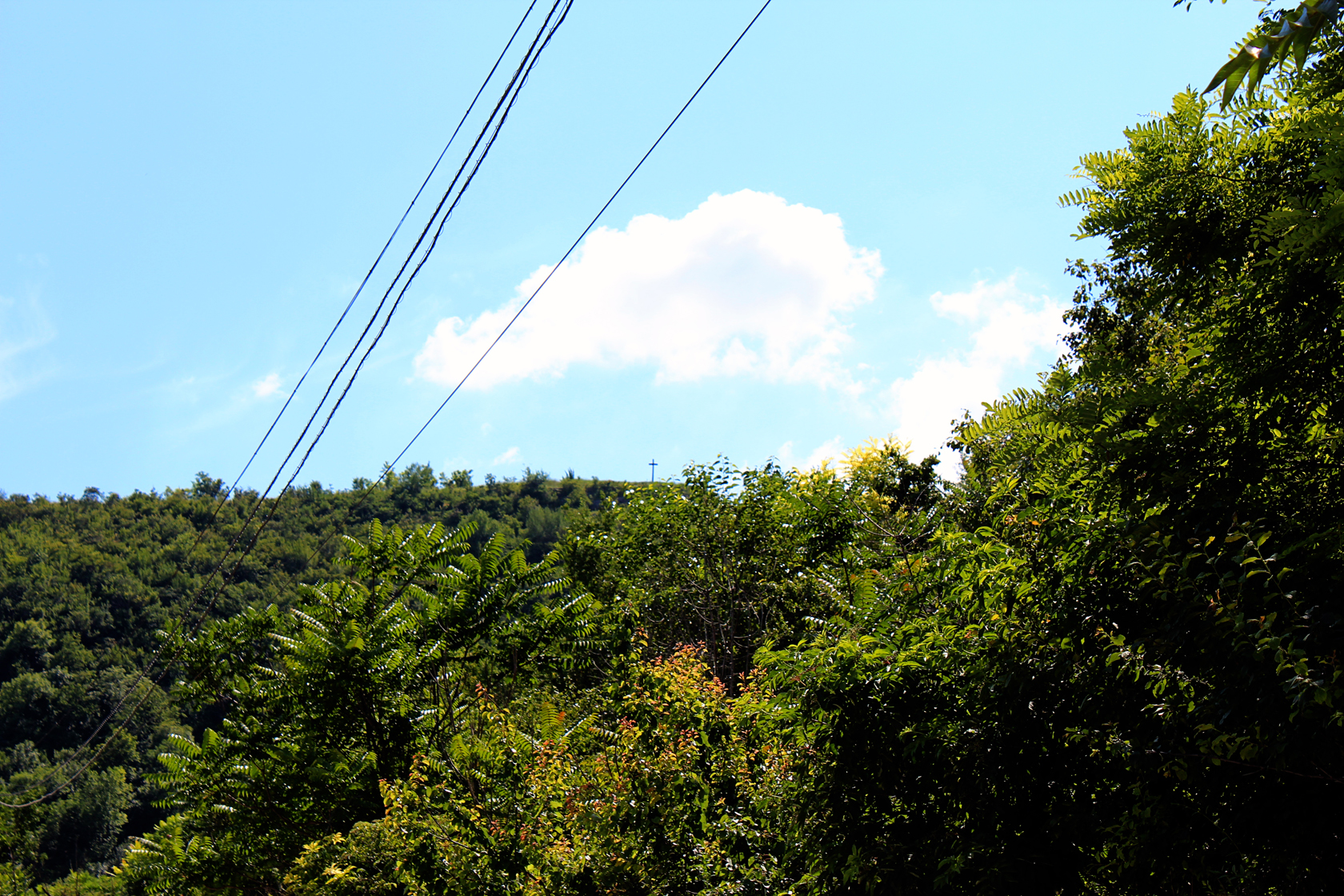 A little further down the road we found another wise local to hassle.
She was unmoved by our pleas to help us find our way.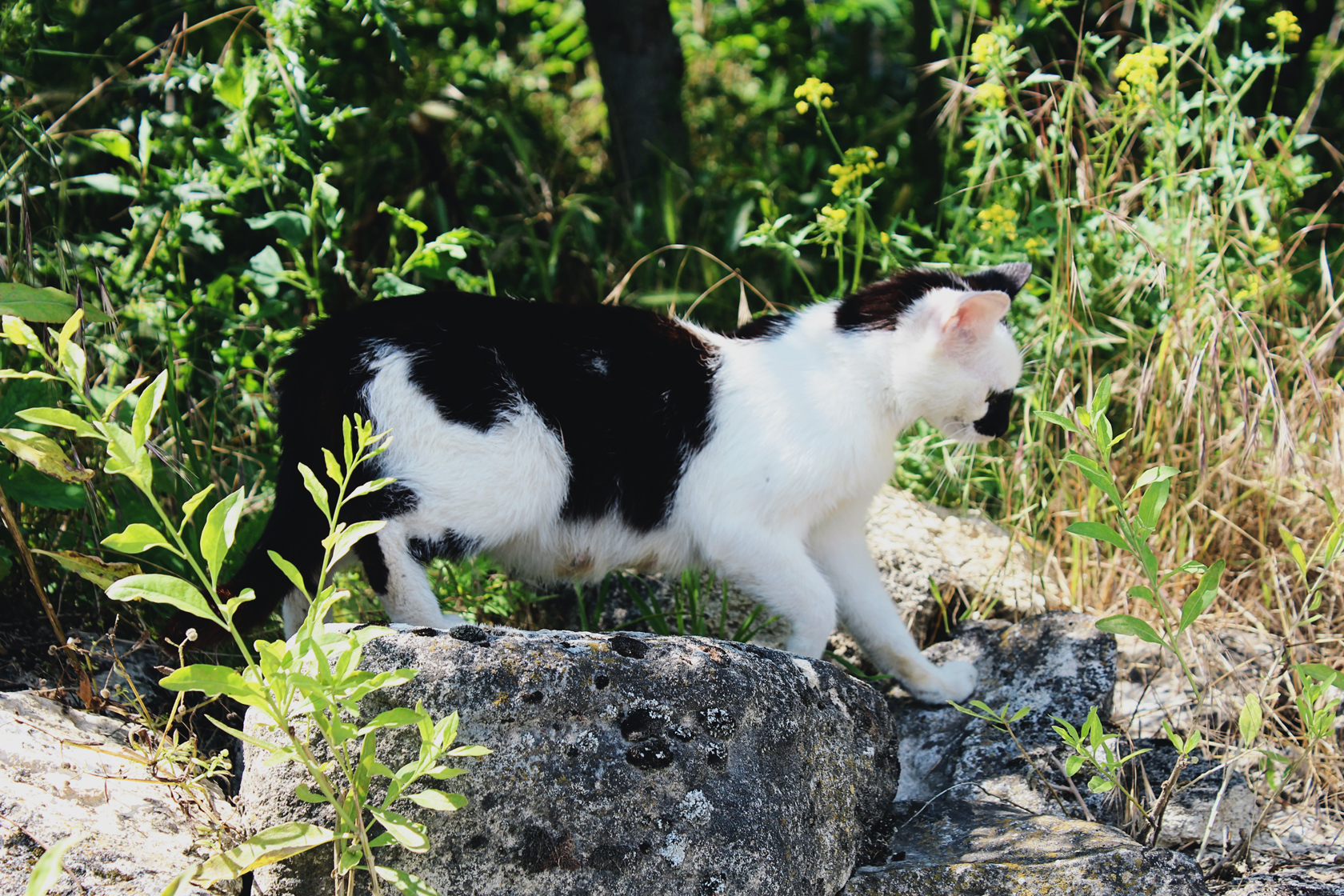 With one quick glance over the shoulder, she went on with her business.
And they say Moldova is a hospitable country. ;-)
Judging by the sign, this is a cafe, but we never entered.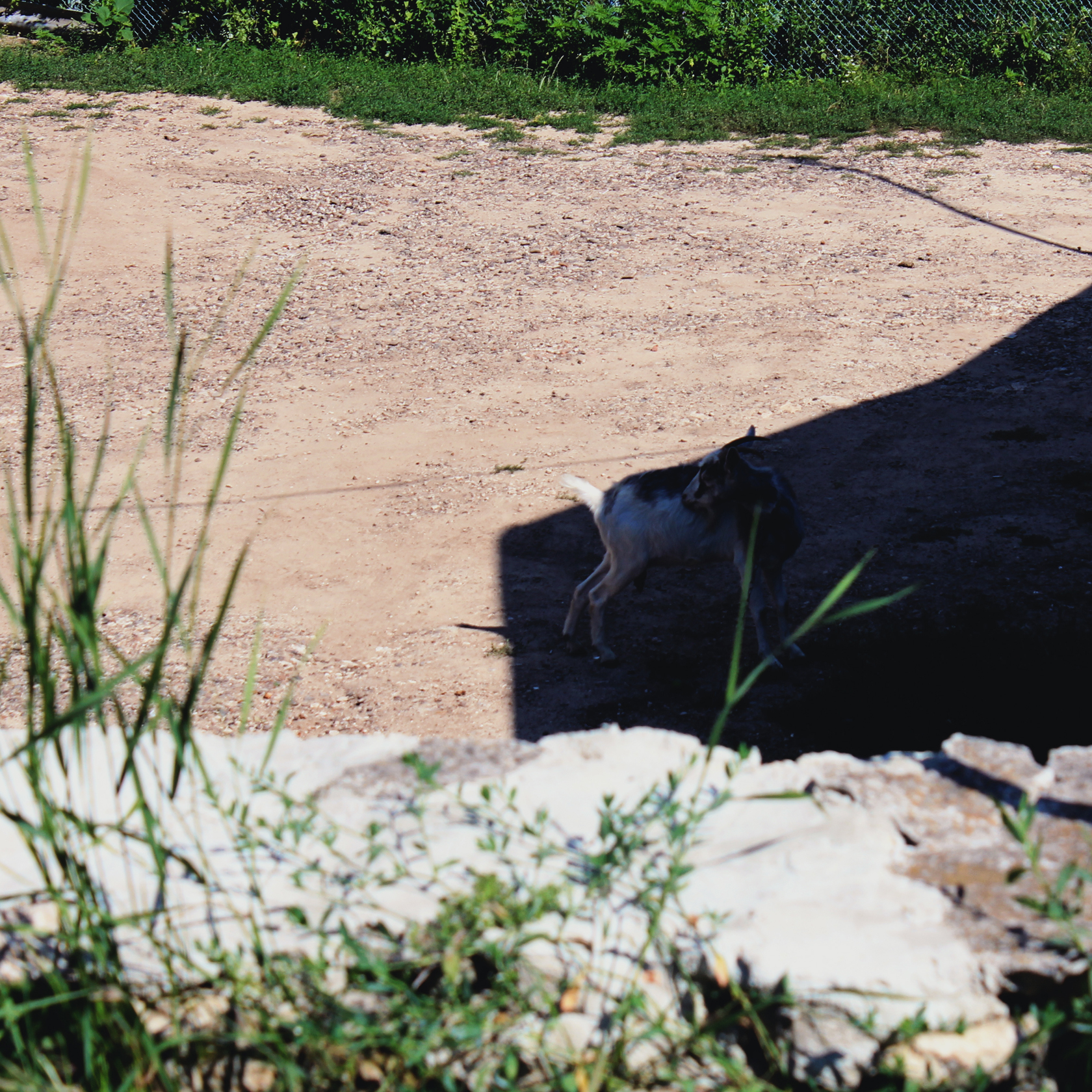 After a little more wandering, we came close to our destination.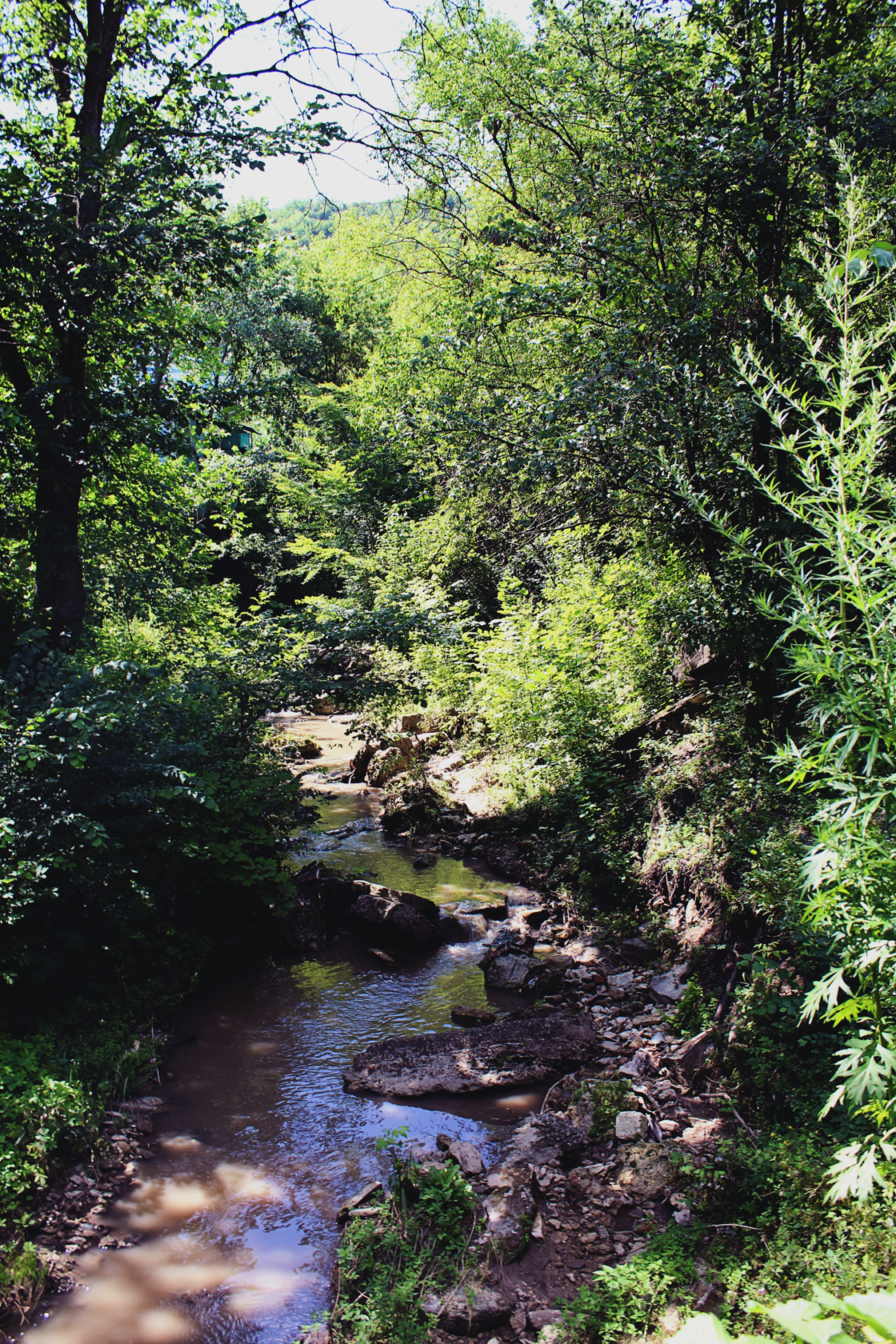 Before we could come in, a wild beast attacked my friend. Being the journalist that I am, I took all the pictures in the world instead of lending a helping hand.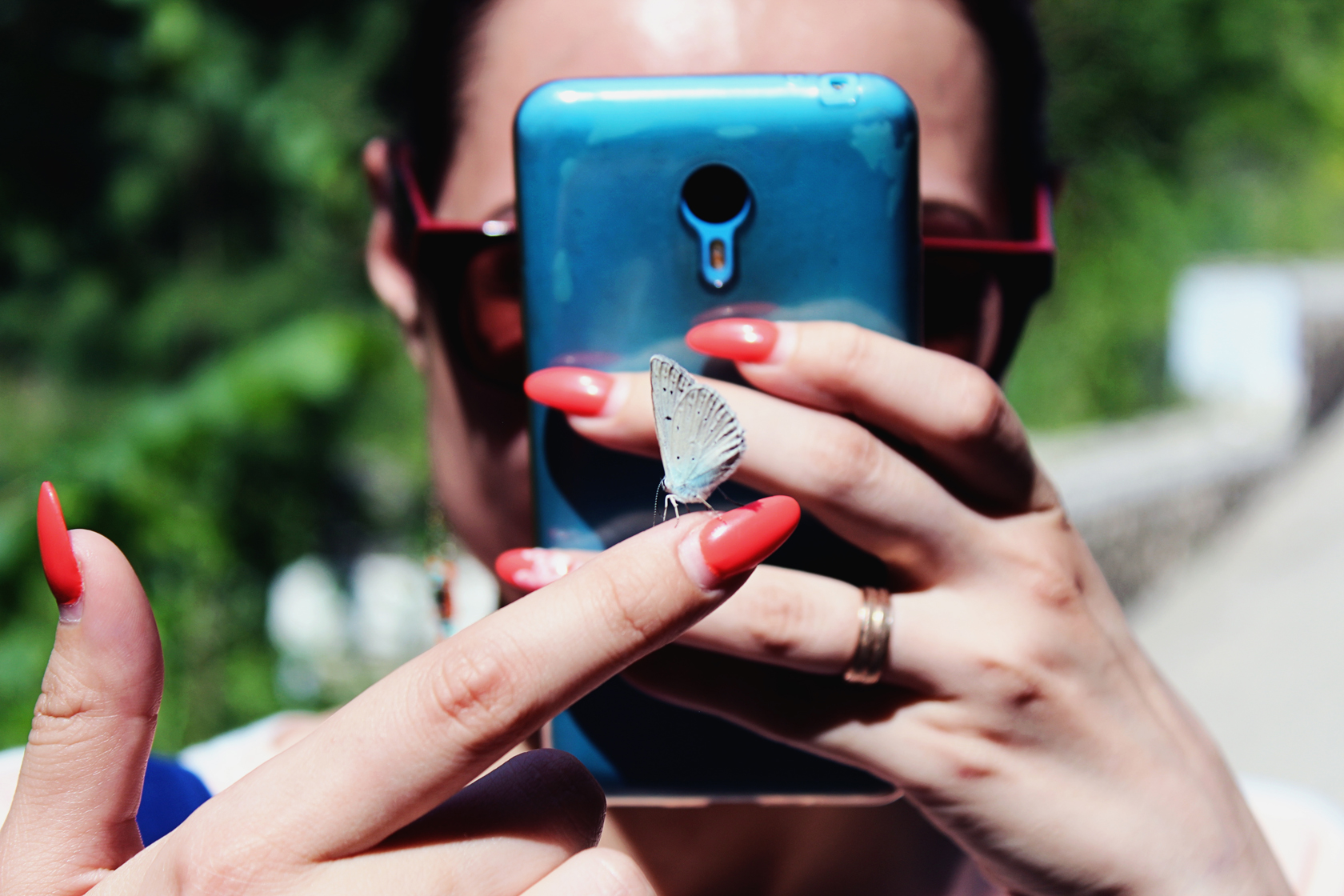 They say that butterflies follow saints. I would like to disprove this statement right here, right now.
This is a guidance of ethical behaviour and appearance on the grounds of the monastery. In a few words – don't smoke, don't drink, don't be too loud, don't wear shorts and short skirts, God bless you.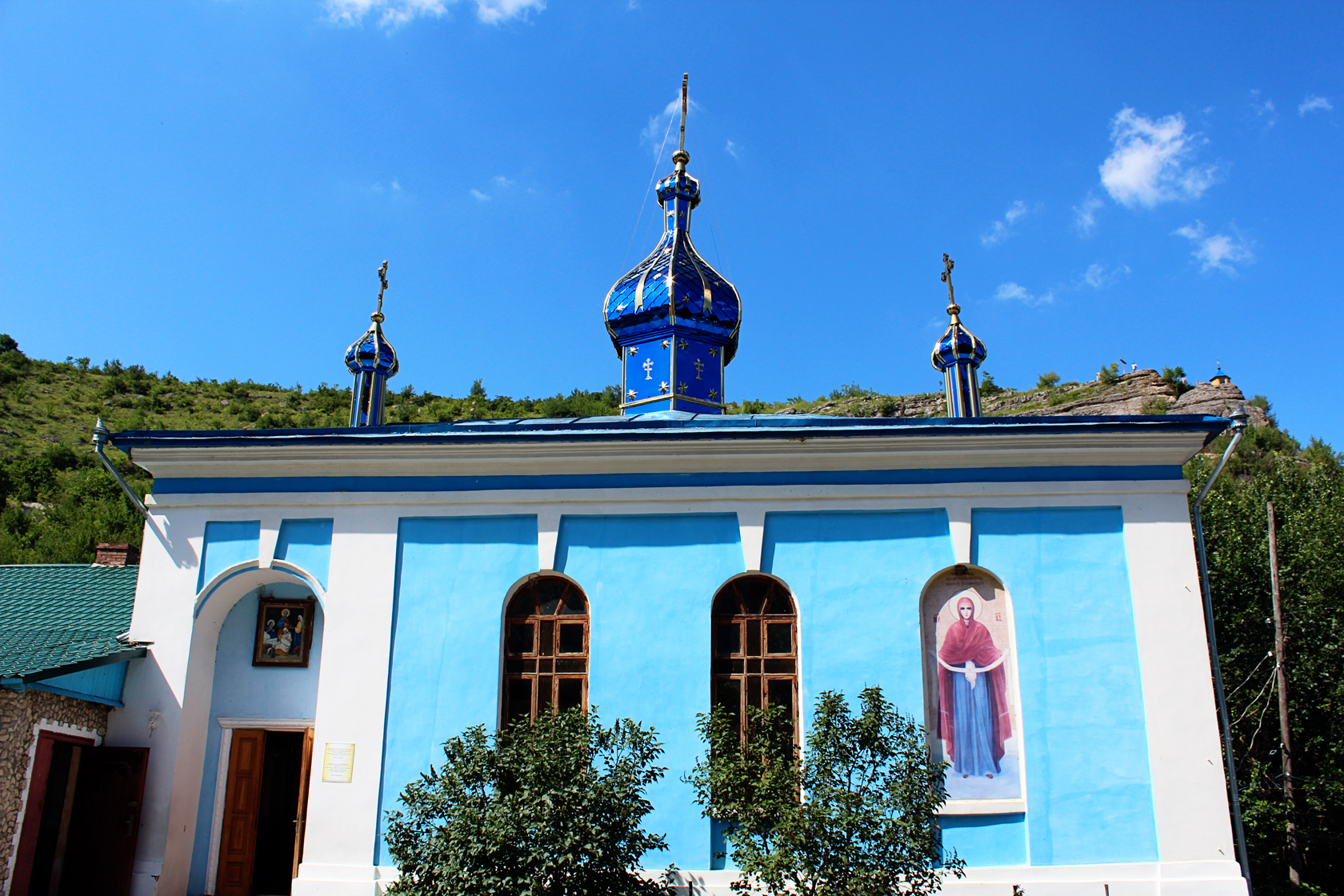 I enjoyed Saharna and would like to go there again, but it is yet another heavily commercialised religious sight. Keep it in mind if you're on the lookout for something 'authentic', so to say. For 'authenticity', you should probably visit Tsipova (parts one and two) and Old Orhei (see a series of posts here).
This is the monastery dining hall, and it had the most peculiar scent in it – not even the scent of linden could mask it.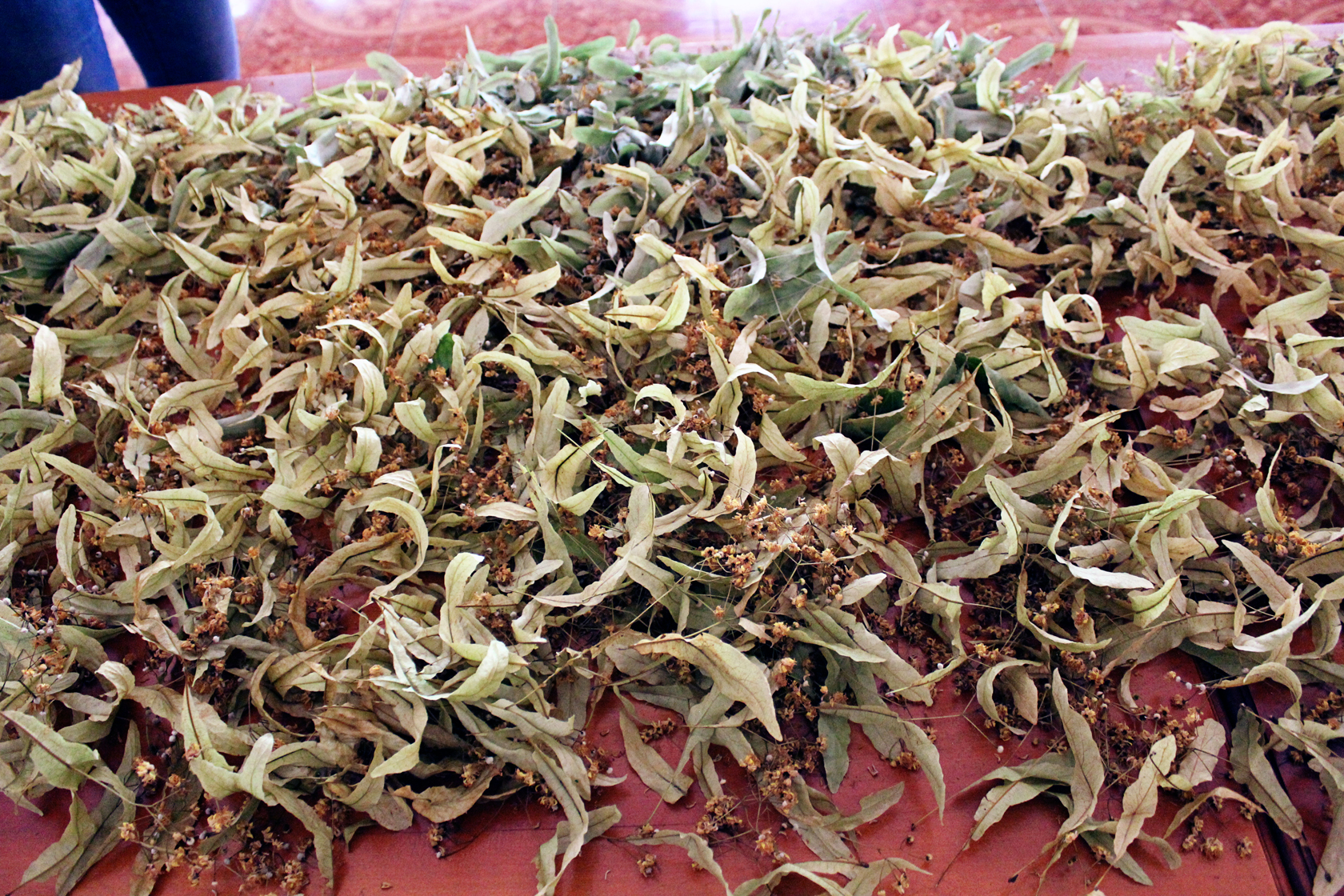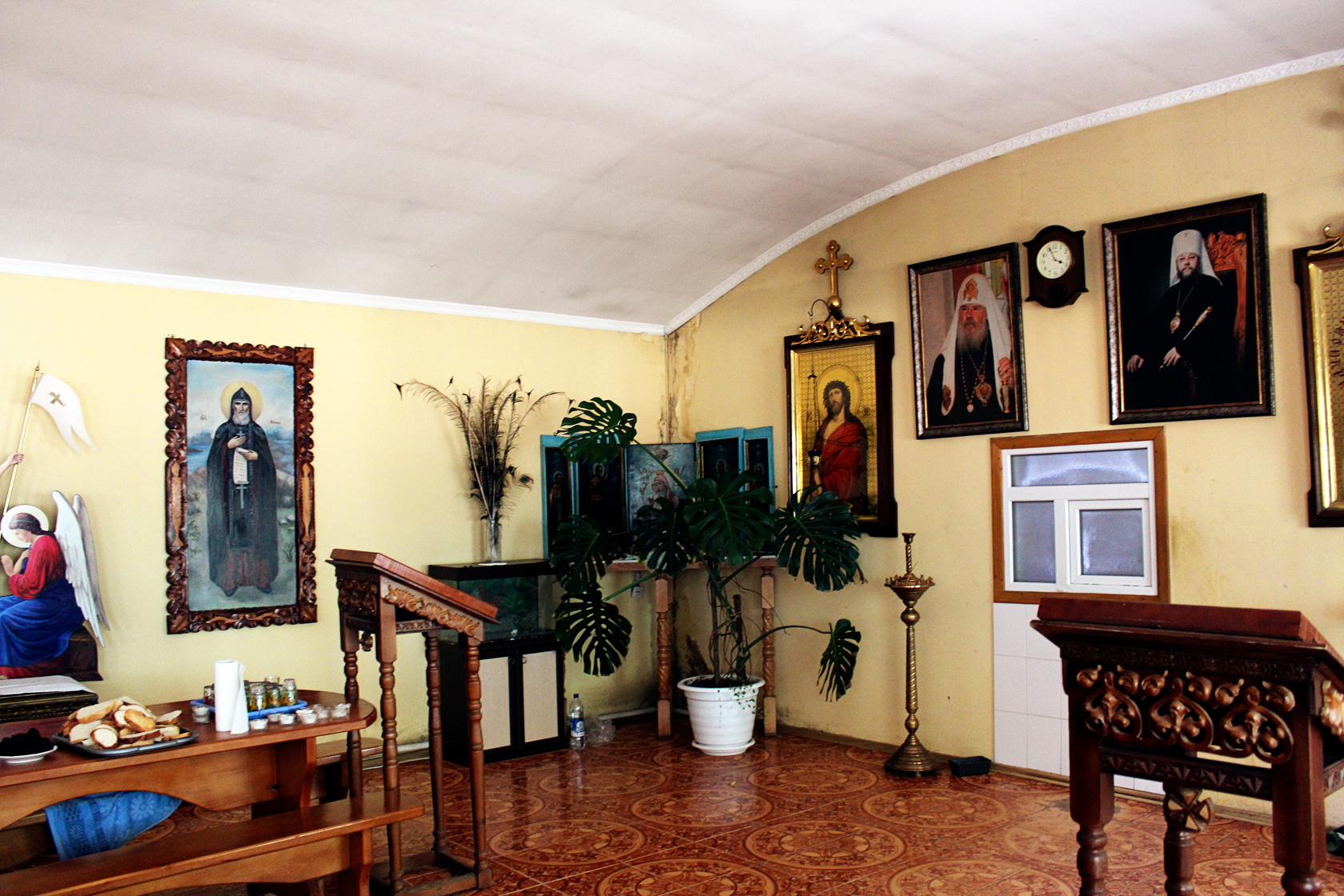 To the right are photographs of the Patriarchs – of the entire Russian Orthodox Church, and the local Moldavian branch. The Russian Patriarch's photo is outdated – this is a portrait of the previous Patriarch, Alexy II of Moscow, who died in 2008.
Perhaps it's Saharna's subtle rebellion against the current one? Lord bless us all.
We left the dining hall, walked around the territory a little longer (they've got a smallish aviary!), and ran off into the woods to cool off.
But more on that in the next post.